Brief.
Me -
September 24, 2021 5:27 pm
Coronavirus vaccines: PM to telephone EU leaders in bid to stop export ban being imposed
BBC News says Boris Johnson is expected to speak to his EU counterparts this week as a row over Covid vaccine supplies continues.
EU leaders will discuss a ban on Oxford-AstraZeneca vaccine exports to the UK – but the PM aims to put the UK's case in one-on-one phone calls before that.
The EU says they can "forbid" vaccines made on the continent from being sent to the UK. The latest flashpoint appears to be overdoses made in a Dutch factory.
………………..
Riot police sent in after 'kill the bill' protest in Bristol turns violent
The Guardian says a protest in Bristol against plans to give police increased powers to shut down peaceful protests has become violent, with riot police and horses deployed, officers injured and vehicles torched after a week of protests against the controversial legislation.
Hundreds gathered at Bristol's College Green before marching to a police station on nearby Nelson Street. Many were wearing masks and carried placards saying "Say no to UK police state" and "Freedom to protest is fundamental to democracy" and "Kill the bill".
………………..
Violence against women: Thousands protest in Turkey after Erdogan ditches European treaty
Euronews says several thousand people demonstrated in Turkey on Saturday to call on President Erdogan to reverse his decision to abandon a treaty on combating violence against women, which has brought outrage across Europe.
"Annul your decision, apply the treaty!" chanted thousands of women and men gathered in Istanbul's Kadiköy district. The demonstrators held up portraits of murdered women and placards, including one which read: "It's the women who will win this war".
"I'm fed up with this patriarchal state. I'm fed up with not feeling safe. Enough!" Banu, one of the demonstrators, told AFP. Other, smaller rallies were also reportedly held in Ankara and Izmir.
………………..
Egypt government aims to vaccinate 250,000 in one week
Arab News says Egypt is aiming to vaccinate 250,000 medical staff and eligible citizens against Covid-19 by the end of this week.
Khaled Mujahid, assistant minister of health and population, and the official spokesperson of the ministry said that it is interested in expanding vaccine centres in governorates with high rates of citizens registering for vaccination.
On Saturday, the ministry received a gift of 300,000 doses of the Chinese Sinopharm COVID-19 vaccine.
………………..
Congo's opposition candidate Kolelas dies a day after elections
Aljazeera says Guy Brice Parfait Kolelas, leading opposition presidential candidate in the Republic of Congo's election, died on Sunday, a day after the country went to the polls.
Kolelas was hospitalised on the eve of the elections and died of COVID-19 as he was being taken to France for treatment.
Kolelas "died in the medical aircraft which came to get him from Brazzaville on Sunday afternoon", added Mayanda.
………………..
Miami extends curfew, emergency powers to control unruly crowds
TRT World says Miami voted to extend an 8 pm curfew and emergency powers for up to three more weeks to help control unruly and mostly maskless crowds that have converged on the party destination during spring break.
Thousands of people have packed the city's Art Deco Cultural District resulting in bedlam and lawlessness in recent days when university students typically celebrate spring break.
"It looked like a rock concert. All you could see was wall to wall people," City Manager Raul Aguila told the commission.
………………..
Hundreds in Atlanta Rally Against Hate After Spa Shootings
VOA says a diverse crowd gathered Saturday in a park across from the Georgia Capitol to demand justice for the victims of shootings at massage businesses days earlier and to denounce racism, xenophobia and misogyny.
The hundreds of people of all ages and varied racial and ethnic backgrounds who gathered in Liberty Plaza in Atlanta waved signs and cheered for speakers.
UK WEATHER FORECAST
SUNRISE 05:58
SUNSET 18:20
TODAY
A bright start for parts of Wales and southern England, but it will turn increasingly cloudy through the day. Cloudy elsewhere and light rain in the north-west. Brief sunshine in eastern Scotland.
Global Covid-19 figures
Coronavirus Cases:

123,877,740



Deaths:

2,727,921



UK
Europe
United States
Middle East
Asia
World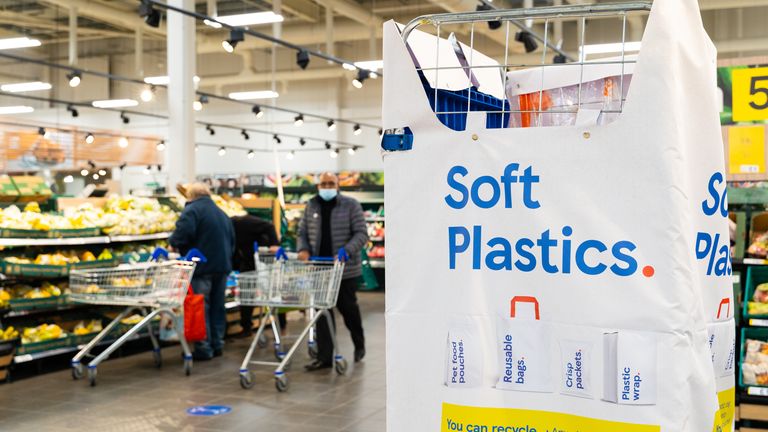 UK 'heading towards digital skills shortage disaster' – BBC Business
Deliveroo founder Shu to serve up stake in £7.5bn flotation – Sky Business
Canadian Pacific to buy Kansas City Southern in $25 billion railway bet on trade – Reuters
The UK's row with the EU over supply of the AstraZeneca vaccine explained
A spat over Covid vaccine doses has erupted between the European Union and the UK threatens to have far reaching implications over coronavirus jab disruption.
Brussels demanded access to AstraZeneca vaccines manufactured in UK plants to make up for a shortfall after the pharmaceutical giant said it would have to cut the amount of doses delivered to the bloc by the end of March.
What do we know about the dispute? And what potential implications could the rumbling dispute have on future Covid vaccine rollouts? – (ITV) – Read on
what does brexit mean?
Brexit was the withdrawal of the United Kingdom (UK) from the European Union (EU) and the European Atomic Energy Community (EAEC or Euratom) at the end of 31 January 2020 CET.
To date, the UK is the first and only country formally to leave the EU, after 47 years of membership within the bloc, after having first joined its predecessor, the European Communities (EC), on 1 January 1973.
It continued to participate in the European Union Customs Union and European Single Market during a transition period that ended on 31 December 2020 at 23:00 GMT. – Read on
Finding something interesting ?
Made with Love by 💓 the WTX News Team!​
Leave a comment