At least 44 people died when a passenger ferry carrying hundreds of passengers capsized in Lake Victoria in Africa on Thursday. However, more than 200 people are actually believed to have drowned.
Emergency teams were dispatched to the scene but have halted rescue operations until dawn on Friday.
The accident happened between two islands in Lake Victoria, the largest lake in Africa, which straddles the borders of Tanzania, Uganda and Kenya.
The exact number of those on board wasn't immediately known because the ferry was overloaded, according to local media.
The MV Nyerere ferry overturned near the shore between the islands of Ukora and Bugolora.
It is thought the overloaded vessel toppled over when crowds on board moved to one side as it docked.
By Thursday night, 37 people had been pulled out of the water by emergency teams during a rescue operation, which was halted because of poor visibility at the scene.
Reports varied but the ferry may have carried between 400 and 500 people, according to reports by local media.
Tanzania has seen a number of nautical disasters, boat disasters are frequent on Tanzania's waters, where ferries often exceed their capacity.
In 2012, at least 145 people died when a packed ferry sank while transporting people to the island of Zanzibar in the Indian Ocean. The year before, almost 200 people died in another major incident off the coast of Zanzibar. Hundreds survived, some found clinging to mattresses and fridges.
---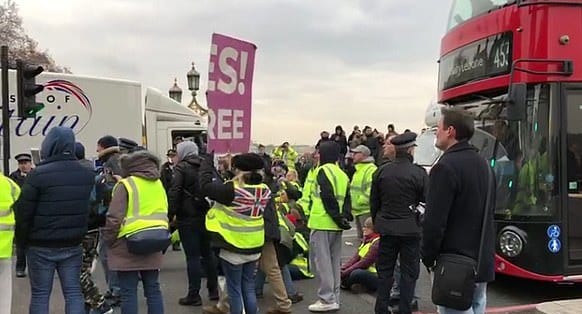 We Have Been HACKED!!!!!!! & URGENTLY need to update our Servers and hosting – Support our free journalism with our one-off donation.
Support our journalism, no limits and no barriers. We are committed to providing the best service to all our readers. Don't let the propaganda win. A little help from you can keep our dream real! We need £15,000 per month to keep our work going.
Leave a comment