Brief.
Me -
September 24, 2021 4:57 pm
1.7mn more people in England told to shield from Covid-19 after checks by Oxford Uni algorithm
RT News says a new algorithm developed by researchers in England is advising another 1.7 million vulnerable people to 'shield' because they're at higher risk from contracting Covid-19 – and some 820,000 will be bumped up the vaccination list.
The NHS is to send letters out to the cohort identified by scientists at the University of Oxford who are now being designated as more vulnerable to coronavirus.
Around 2.2 million people are currently advised to shield in England, many of whom were identified as being at particularly high risk from Covid because they suffer from specific cancers, have severe respiratory problems, or are on immunosuppression drugs.
………………..
Cutting Covid top-up 'will put 700,000 people into poverty'
The Guardian says government failure to maintain the £20 a week Covid top-up payment for universal credit will overwhelmingly hit the incomes of working and disabled people, and put more than 700,000 into poverty, according to a study by the Fabian Society.
Ministers have signalled that they will decide in early March whether to keep or scrap the temporary 12-month Covid payment – giving claimants just a month to plan for what could be a £1,050 a year cut in benefits.
The Fabians estimate that if the planned cuts to universal credit and tax credits go ahead it will put 760,000 people below the poverty line over the medium term. 
………………..
Rishi Sunak urged to charge-up green investments in UK's Covid recovery
CityAM says from the net-zero transition to air pollution and electric vehicles, Chancellor Rishi Sunak is being urged to ramp up green investment as part of the Covid recovery.
MPs on Parliament's Environmental Audit Committee have set out guidelines for how Sunak can introduce more ambitious environmental measures.
In the report, Conservative and Labour MPs criticise the government's "ten point" climate change plan as 'not going far enough'.
………………..
French MPs approve bill to combat Islamist extremism
France24 says France's National Assembly approved Tuesday a law to fight Islamist extremism and separatism in an attempt to tackle the root causes of jihadist violence – in response to a wave of attacks that has seen more than 250 people murdered since 2015.
The text would significantly expand the government's powers to close religious organisations and places of worship if they are found to air "theories or ideas" that "provoke hate or violence".
The legislation offers protection to moderate community leaders who are in danger of being toppled by an extremist "putsch". It will also require all associations to commit in writing to uphold "republican values" – the liberal, Enlightenment values France holds dear – if they want to receive state subsidies.
………………..
Italy's Mount Etna spews lava as it erupts several times
TRT World says Mount Etna, one of the world's most active volcanoes, has belched smoke and ashes in a new eruption, but Italian authorities said it posed no danger to the surrounding villages.
"We've seen worse," the head of the INGV National Institute for Geophysics and Vulcanology in the nearby city of Catania, Stefano Branco, told Italian news agency AGI.
Estimating that the eruption from Etna's southeastern crater began late on Tuesday afternoon, Branco insisted that the latest burst of activity was "not at all worrying".
………………..
Oman's coronavirus-related ICU patients double in 2 weeks
Arab News says the number of patients in intensive care units, with cases related to the highly transmissible coronavirus disease, doubled during the past two weeks, daily Times of Oman reported.
"We had 20 patients in ICU and today it touched 41 cases. This is a significant and disturbing increase," Minister of Health Ahmed Al-Saeedi said, adding that the spread of the coronavirus was alarming.
"The closure of North Sharqiyah Governorate was due to a 100 per cent increase in intensive care cases in Ibra Hospital," the minister said.
………………..
UN warns of Myanmar violence, as protesters create gridlock
Aljazeera says Tom Andrews, the UNs' special rapporteur on human rights in Myanmar, has said he is "terrified" of an escalation in violence in Myanmar as thousands of people on Wednesday stepped up their campaign against the military coup.
Protesters are calling for big rallies on Wednesday to shatter the army's claims that it has widespread backing for the February 1 coup and that many people supported its move to seize power from civilian leader Aung San Suu Kyi, who was returned to office in a landslide in elections held in November.
The UN's Andrews said that he had received reports of troop movements around the country and was worried the protesters were facing real danger.
………………..
Republican groups censure party lawmakers who voted to Impeach, Convict Trump
VOA says State and local Republican groups in the United States are rebuking national lawmakers from their own party who voted to impeach or convict former President Donald Trump of inciting an insurrection at the U.S. Capitol last month.
The Senate acquitted Trump on Saturday of a single charge of having incited the deadly January 6 attack on the seat of the U.S. Congress as that body was meeting to certify that Democrat Joe Biden had defeated Trump in the November presidential election.
UK WEATHER FORECAST
SUNRISE 07:13
Sunset 17:22
TODAY
Much of the UK will have a breezy day with early rain clearing eastwards, leaving bright spells but with showers in places. Parts of the south will stay cloudier with more prolonged rain.
TONIGHT
Through this evening and tonight, outbreaks of rain will spread northwards across much of the UK, accompanied by strong winds. Turning drier over central and eastern England later.
Tweets
FROM WTX NEWS
RENAISSANCE 
They may take our lives, but they'll never take our freedom!
Global Covid-19 figures
Coronavirus Cases:

110,040,705



Deaths:

2,429,987



UK
Europe
United States
Middle East
Asia
World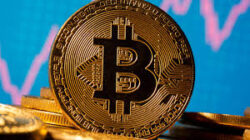 Asda: How to buy a £6.8bn supermarket for £780m – BBC Business
How Joe Biden can help Britain modernise its role in the world – FT News
Bitcoin storms past $50,000 for first time as mainstream appeal grows – Sky Business
Analysis: Europe braces for pandemic reality to hit banks – Reuters 
Australian Open: Karolina Muchova shocks Ashleigh Barty to reach semi-finals – Read on
UK government must 'urgently' address Daniel Kinahan's involvement in boxing, says MP – Read on
Referee locks heads with Ipswich player – Read on
Six Nations: Scotland's Zander Fagerson to miss rest of tournament after red card- Read on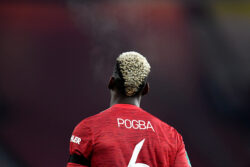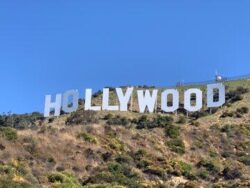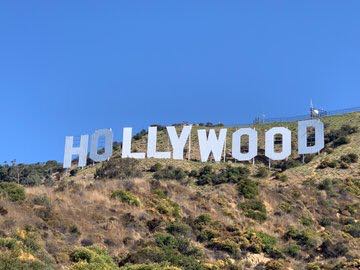 Whoopi Goldberg pulls out of Sister Act after postponement – Read on
Caroline Flack: New documentary trailer shows footage of star in tears – Read on
Kourtney Kardashian confirms Travis Barker romance in sweet Instagram post – Read on
Ross Kemp 'set to host own Tiger King-style documentary' on UK screens – Read on
what happened at the capitol? 
On January 6, 2021, a mob of rioters supporting United States President Donald Trump's attempt to overturn his defeat in the 2020 presidential election stormed the U.S. Capitol, breaching security and occupying parts of the building for several hours.
After attending a rally organized by Trump, thousands of his supporters marched down Pennsylvania Avenue before many stormed the United States Capitol in an effort to disrupt the electoral college vote count during a joint session of Congress and prevent the formalization of President-elect Joe Biden's election victory.
After breaching police perimeters, they occupied, vandalized, and ransacked parts of the building for several hours. The insurrection led to the evacuation and lockdown of the Capitol building and five deaths. – Read on
what does brexit mean?
Brexit was the withdrawal of the United Kingdom (UK) from the European Union (EU) and the European Atomic Energy Community (EAEC or Euratom) at the end of 31 January 2020 CET.
To date, the UK is the first and only country formally to leave the EU, after 47 years of membership within the bloc, after having first joined its predecessor, the European Communities (EC), on 1 January 1973.
It continued to participate in the European Union Customs Union and European Single Market during a transition period that ended on 31 December 2020 at 23:00 GMT. – Read on
Finding something interesting ?
Made with Love by 💓 the WTX News Team!​
Leave a comment