Brief.
Me -
December 1, 2021 3:38 am
Covid trial in UK examines mixing different vaccines
BBC News says a UK trial has been launched to see if giving people different Covid vaccines for their first and second doses works as well as the current approach of using the same type of vaccine twice.
The idea is to provide more flexibility with vaccine rollout and help deal with any potential disruption to supplies.
And scientists say it is possible the new approach could even provide better protection than giving the same jabs.
………………..
UK passes 10m Covid vaccination milestone
The Guardian says Britain has given a first dose of a vaccine to more than 10 million people, as public health experts call on ministers to target future vaccinations in hotspots where the disease is threatening to run out of control.
Official figures from across the UK's four nations showed that 374,756 people received a jab on Tuesday, taking the headline total to 10.02 million, less than two months after the programme began.
If the current rate continues, the UK will be on track to give a dose to the 15 million people in the top four priority groups by mid-February.
………………..
EU mulls tougher sanctions over Navalny sentence as top envoy heads to Russia
France24 says EU foreign policy chief Josep Borrell jets to Moscow on Thursday under pressure to confront the Kremlin over the jailing of Alexei Navalny and a crackdown on protesters.
The visit – the first to Russia by a top EU envoy since 2017 – has drawn criticism from some European capitals worried Moscow will spin it as evidence Brussels is keen to return to business as normal.
But Borrell insists he will deliver "clear messages" to the Kremlin despite it blanking Western calls to release President Vladimir Putin's most prominent domestic opponent Navalny, who was on Tuesday given a jail term of almost three years.
………………..
Myanmar military blocks Facebook, social media as pressure grows
Aljazeera says Myanmar's military government on Thursday blocked Facebook and other social media platforms – crucial sources of communication for its people – in a bid to quell dissent after detaining the country's elected leaders and seizing power in a coup that the United Nations chief said must fail.
Facebook, used by about half Myanmar's 53 million people, has emerged as a key platform for opposition to Monday's coup with photos of civil disobedience campaigns and nightly pot-and-pan protests widely shared.
"Currently the people who are troubling the country's stability … are spreading fake news and misinformation and causing misunderstanding among people by using Facebook," the ministry said in a letter.
………………..
Dubai suspends brunches to curb spread of COVID-19
Arab News says Dubai's Tourism Authority asked hotels and restaurants to suspend Friday brunches until February 28, various media reports from indicate.
The authority advised to "postpone any activity that leads to large gatherings such as weekend brunches," in a recent communication cited by the reports.
Yacht tours and parties will now accommodate only 10 people, instead of 50 per cent capacity as earlier.
The authority warned "any failure to comply with precautionary measures will result in serious action against the venue."
………………..
Canada designates the Proud Boys as a terrorist entity
TRT World says the Canadian government has designated the Proud Boys group as a terrorist entity, noting they played a pivotal role in last month's insurrection at the US Capitol.
The Proud Boys have faced increased scrutiny after seizing on the former Trump administration's policies and was a major agitator during earlier protests and the Capitol riot on January 6. 
The Proud Boys is a far-right, male chauvinist extremist group known for engaging in violent clashes at political rallies. Canada is the first country to designate them as a terrorist entity.
………………..
Police Officer Fatally Injured in Capitol Riot Memorialized
VOA says Congressional leaders gathered in the U.S. Capitol Rotunda to pay tribute to Capitol Police Officer Brian Sicknick, who died after being injured during the siege of the Capitol by supporters of Donald Trump on January 6. 
Sicknick's remains arrived Tuesday at the Capitol in a solemn ceremony featuring dozens of Capitol Police officers, who stood at attention as his urn was carried up the steps to the Rotunda.  
Nancy Pelosi called Sicknick a patriot and said he will never be forgotten. "Each day, when members (of Congress) enter the Capitol, this temple of democracy, we will remember his sacrifice," she said.  
UK WEATHER FORECAST
SUNRISE 07:37
SUNSET 16:59
TODAY
This morning southern areas will see patchy mist or fog lingering for a time, with scattered showers later. Northern areas will see rain, sleet and snow persist, a chance of reaching lower levels.
Global Covid-19 figures
Coronavirus Cases:

104,926,752



Deaths:

2,278,900



UK
Europe
United States
Middle East
Asia
World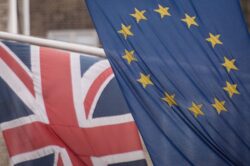 UK carmakers after Brexit: a race with Europe to attract battery production  – FT News 
Beckham-backed cannabis skincare firm to sell shares on London Stock Exchange – BBC Business
 Brexit: Boris Johnson says he'll consider triggering Article 16 of Northern Ireland Protocol – Sky Business 
'Reddit rally' stocks bounce on day after selloff, then dip after hours – Reuters
Burnley 0-2 Man City: Pep Guardiola has 'no doubts' over Gabriel Jesus – Read on
Tokyo Olympics chief Yoshiro Mori 'sorry' for sexism row – Read on
England in India: Joe Root will become England's greatest player, says Michael Vaughan – Read on
Jurgen Klopp: Liverpool manager says team 'not fresh mentally and physically' – Read on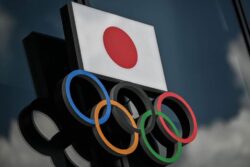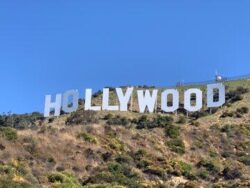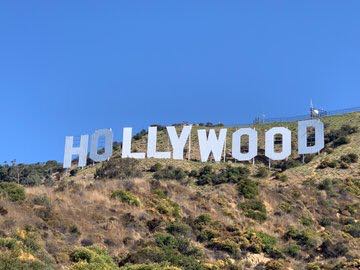 Sir Elton John lobbies Culture Secretary Oliver Dowden over EU touring – Read on
Mariah Carey sued by sister Alison over 'vindictive' book – Read on
Evermore: Taylor Swift sued by theme park over album name – Read on
Kanye 'removes 500 pairs of trainers' from LA home as 'contact cut' with Kim Kardashian – Read on
what happened at the capitol? 
On January 6, 2021, a mob of rioters supporting United States President Donald Trump's attempt to overturn his defeat in the 2020 presidential election stormed the U.S. Capitol, breaching security and occupying parts of the building for several hours.
After attending a rally organized by Trump, thousands of his supporters marched down Pennsylvania Avenue before many stormed the United States Capitol in an effort to disrupt the electoral college vote count during a joint session of Congress and prevent the formalization of President-elect Joe Biden's election victory.
After breaching police perimeters, they occupied, vandalized, and ransacked parts of the building for several hours. The insurrection led to the evacuation and lockdown of the Capitol building and five deaths. – Read on
what does brexit mean?
Brexit was the withdrawal of the United Kingdom (UK) from the European Union (EU) and the European Atomic Energy Community (EAEC or Euratom) at the end of 31 January 2020 CET.
To date, the UK is the first and only country formally to leave the EU, after 47 years of membership within the bloc, after having first joined its predecessor, the European Communities (EC), on 1 January 1973.
It continued to participate in the European Union Customs Union and European Single Market during a transition period that ended on 31 December 2020 at 23:00 GMT. – Read on
Finding something interesting ?
Made with Love by 💓 the WTX News Team!​
Leave a comment