Today's news summary – Paper Talk
Several of Monday's front pages report on the Pandora Papers leak, which has exposed the dealings and secret wealth of world leaders, politicians and billionaires. The huge leak of financial documents features 35 current and former leaders and more than 300 public officials. 
Other papers are leading with the news a serving Metropolitan police officer – from the same unit as Wayne Couzens – has been arrested for rape.
Pandora Papers 
The i leads with the alleged stamp duty savings made by former prime minister Tony Blair and his wife Cherie, according to a huge data leak on the wealth of world leaders.
The Guardian reports on a huge data leak that exposes the offshore secrets of world leaders.
The Independent reports Rishi Sunak has said HMRC will probe the information revealed by so-called "Pandora papers" reports. 
Metropolitan Police 
A serving police officer from the same unit as Sarah Everard's killer Wayne Couzens has been charged with rape, Metro reports. 
Nearly 1,000 police officers and staff have been investigated for posting offensive online content, according to the Daily Mail.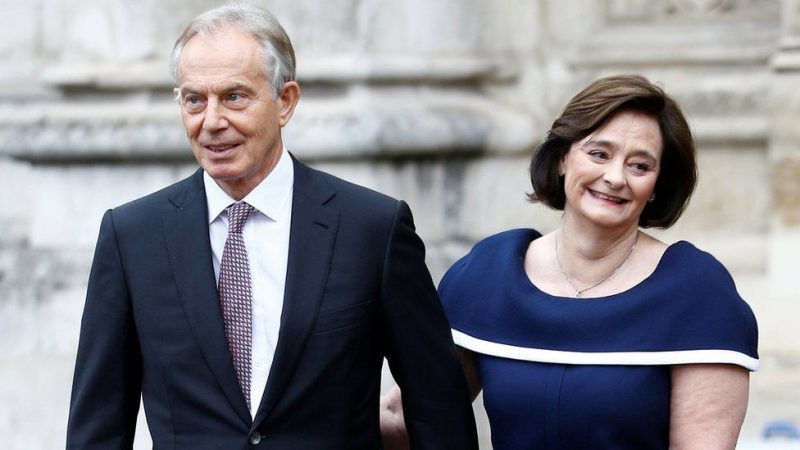 The Daily Mirror reports on how Britain's mental health has fared during the COVID-19 pandemic.
The prime minister will promise all of Britain's electricity will come from renewable sources by 2035, The Times says.
The Daily Express leads with Boris Johnson's plan to cut taxes.
The Daily Telegraph leads with a plan to replace the Northern Ireland Protocol permanently.
The Financial Times reports on Chancellor Rishi Sunak's promise to help UK-based people find work.
Leave a comment