Problem became too big to ignore
British tabloids are currently having a meltdown – It's time for us to say goodbye!
It's time to punish the tabloids and trolls
Having watched the British tabloid's treatment of Meghan Markle and Prince Harry over the past few years, and the continued abuse since their explosive interview with Oprah, it's not surprising the couple quit the UK. 
Trolls like Piers Morgan who have committed themselves to relentless abuse, even after her admission of feeling suicidal over press treatment, need to be punished. And so do the tabloids. 
Following the interview, social media was alight with criticism of the British tabloids – from celebrities, politicians and the public. But once again, the tabloids are deflecting – blaming 'woke culture', or focusing solely on the other bombshell claims made.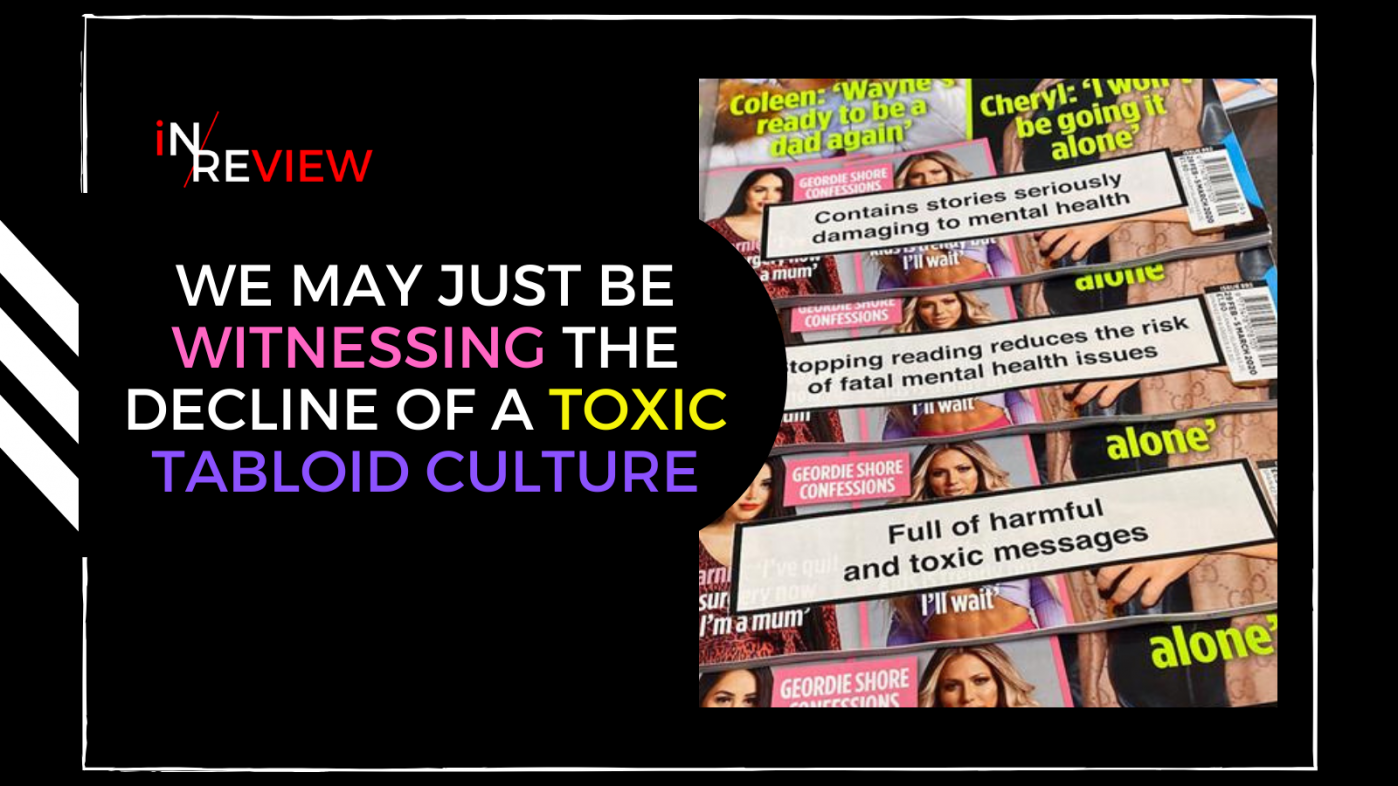 People Are Finally Calling Out The Double Standard That Tabloids Have With Meghan Markle
JUNKEE says the timing of all the new negative tabloid stories leading up to the interview are quite transparent and didn't go unnoticed. In fact, people have begun calling out the British media for digging up old stories.
The Daily Mail and The Telegraph have even gone so far as to suggest that the Oprah with Meghan and Harry special shouldn't go ahead due to Prince Philip's declining health, further proving the motives behind these tabloid smear campaigns coming up seemingly out of the blue.
Why is it that Meghan Markle and Prince Harry can't openly speak their truth to prevent stressing out an already-sick Prince Philip, but a number of royal aides can go to the press to accuse the Duchess of bullying? And why exactly can't the Duke and Duchess chat to Oprah due to Prince Philip's declining health, but Prince Andrew could easily do so with his own BBC interview?
Thankfully, despite the British media's failed attempts to further paint Meghan Markle as some evil figure hell-bent on destroying the monarchy, people have seen the light and have begun calling out the clear double standard when it comes to women of colour in the royal family, and the strange tabloid silence on actually disgraced royals like Prince Andrew.
For example, it seems awfully strange that Meghan Markle would be called out for wearing a gift from the Saudi Arabian royal family, when the UK signed off a 1.4 billion pound arms export deal with the country last year.
Similarly, it's weird that British media seem fixated on reporting the Duchess as a bully and evil person, when Prince Andrew literally had to step down from royal duties to his ties with convicted sex offender, Jeffrey Epstein.
Prince Andrew himself was even accused of having sex with a 17-year-old girl multiple times throughout the 2000s, and yet tabloids like to pretend that these claims don't exist. Even after his trainwreck BBC interview over the allegations in 2019, the British press still didn't attack Prince Andrew as much as Meghan Markle has been dragged in the last 48 hours over a pair of damn earrings.
And that, ladies and gentleman, is the British press for you.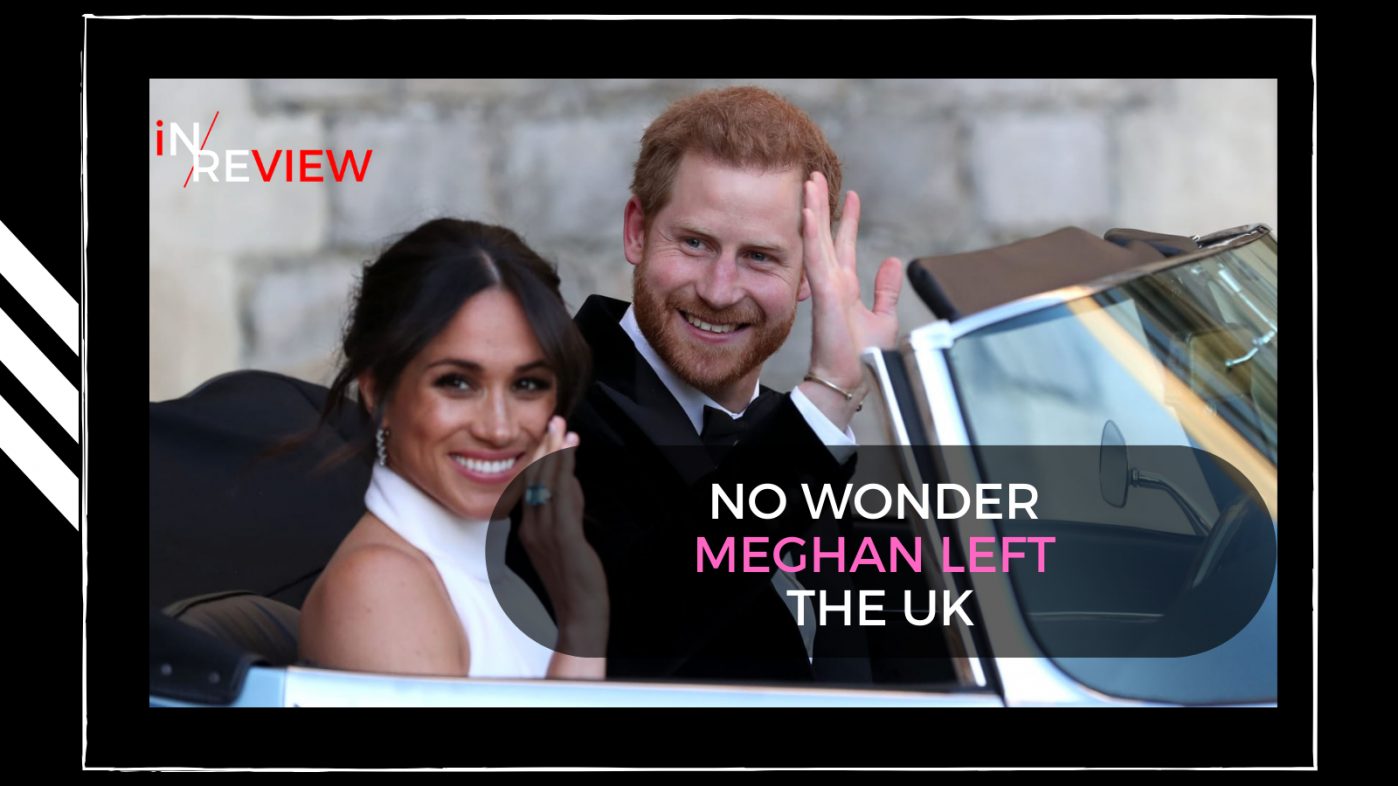 Life different at the extreme corners of the Web
Why British media coverage could backfire
The Conversation says in the run-up to that interview, with uncanny timing, damaging stories about the couple have emerged from the palace, which seems distinctly rattled by the couple's determination to speak out. Predictably, these allegations have been seized upon by a British press that thrives on reporting – and fomenting – royal discord.
Where the press goes, some TV programmes follow. Bethan Sayed, a member of the Welsh parliament tweeted a picture of how ITV's Good Morning Britain (hosted by Susanna Reid and Meghan-critic Piers Morgan) chose to cover the story, with a revealing picture of four ageing white men on a Zoom call. Her accompanying text read: "5 men character assassinating a woman. No wonder Meghan left the UK."
The tabloid media's ever-expanding charge sheet of distortion and vindictiveness towards the Sussexes is extensive, and sometimes beyond parody. This kind of visceral hostility is not new.
The reasons behind the media's malice
There are at least three reasons to explain this apparently visceral hostility to the Sussexes.
First, there are the legal cases which both royals have brought against the press and comprehensively won.
Second, there is the commercial imperative:sales and clickbait. The royal family sells newspapers and attracts online readers. In the pre-electronic era, every publisher knew that a front page picture of Princess Diana would be guaranteed to shift copies. Stories are embellished, distorted or simply manufactured to generate more clickbait and thus more revenue.
Third, there is a longstanding culture in British print journalism that, as far as celebrities are concerned, their business is our business.
Too often, however, the norm of journalistic scrutiny is exploited as a fig-leaf to justify monumental invasions of privacy and downright lies that cannot be justified by any arguments around accountability. A healthy journalistic culture knows the difference between exposing incompetence, corruption or dishonesty in high places and the vindictive hounding of individuals designed simply to maximise corporate profit.
It is just possible that the press in this case has overreached itself. Its vilification campaign is transparent and is being called out on social media in the UK and US. As legacy newspaper circulations continue to fall, such grievance-driven journalism looks increasingly like an ageing relic from a bygone age. 
No doubt more vicious headlines will greet the Sussexes after Sunday's interview. But we may just be witnessing the decline of a toxic tabloid culture that treats individuals – ordinary people as well as celebrities – as sensationalist copy fodder. If so, it will be good news for British journalism.
'Disappointed and concerned'

Deadline says British mental health charity Mind has said it is "disappointed and concerned" after Good Morning Britain anchor Piers Morgan argued he did not believe Meghan Markle when she said she had suicidal thoughts.
On his ITV show this morning, Morgan raged at Markle's bombshell Oprah Winfrey interview, calling the conversation "contemptible" and a betrayal of the royal family.
Markle revealed during the interview that the press intrusion on her life during her time in the UK was so acute that she "didn't want to be alive anymore." Reacting to her words, Morgan said: "I don't believe a word she says, Meghan Markle. I wouldn't believe her if she read me a weather report."
He was immediately rebuked by his co-presenter Susanna Reid, who said:
"That's a pathetic reaction to someone who has expressed those thoughts."
Now Mind has criticized Morgan's remarks and said that it is talking to ITV about the matter. Mind's intervention is particularly notable because it is a supporter of ITV's mental health campaign, Get Britain Talking.
In a Twitter statement, the charity said: "It's vital that when people reach out for support or share their experiences of ill mental health that they are treated with dignity, respect and empathy."
It is the second time in recent weeks that Morgan's behavior has been called into question. Last month, 1,200 TV freelancers and executives wrote to ITV raising concerns about his treatment of a former Piers Morgan's Life Stories researcher on Twitter. Morgan said he'd "rather employ a lobotomised Aardvark" than work with Adeel Amini again. ITV said it cannot control the tweets of a freelance presenter.
British tabloids really worse than the US?

Here's Why British Tabloids Are More Extreme Than American Tabloids
RD says there has long been a contentious relationship between celebrities and tabloids. The more outlandish the headline, the more intrigued the reader—scandal sells, especially when it's the current royal family drama about Prince Harry and Meghan Markle, the Duke and Duchess of Sussex. American gossip magazines have gotten down and dirty to show off the uglier side of fame and fortune, yet despite some pretty reprehensible headlines, U.S. tabloids generally pale in comparison to those found across the pond. The British tabloid press is notoriously aggressive, some might say to the point of violating laws or the most primitive of standards to run a story first.
Celebrity gossip, sex scandals, and hoaxes were par for the course in this late-19th century tabloid style, says Roger House. This led the way for the present-day sensationalism we either loathe or love.
 "If there is a difference between the United States and British practices, it is in the level of aggression in pursuing (or concocting) a story," says House
What pushes the British tabloid press to be much more salacious? One factor could be that there are simply more of these downmarket papers in the U.K. battling it out to sell copies. "The British tabloids are more aggressive because they operate in a small and cut-throat media environment," says House. "Also, British social tensions over class, race, immigration, and status may provide easy targets for reporters to exploit."
With Meghan and Harry now living in California, could a more aggressive tabloid press be part of our future in the United States? Likely not to the same extent, though House points to an uptick in contentious media headlines courtesy of the Murdoch media approach. "The fragmentation of the United States news industry means audiences can seek out other options for news," he says.
"But there are still credible mainstream news mediums that help to defuse the poisonous effect of the tabloid culture."

 
The Princess and the Paparazzi: How Diana's Death Changed the British Media – Time
'Self-serving': UK media tabloids hit back at Meghan and Harry's interview – CNN
British media in a frenzy over Meghan, Harry's 'two-hour trash-a-thon' of the royal family – The Sydney Morning Herald 
It's long past time for the British media to rethink its coverage of race – i news
'Devastating Allegations': British Press Reacts To Harry-Meghan Interview With Oprah – Forbes 
The first true newspaper published in Britain was the Oxford Gazette, which was published in 1665. By the 18th century, many more newspapers were being published – 24 papers in all by the 1720s. The very first daily newspaper, the Daily Courant, was first published in London on March 11, 1702, by Edward Mallet. Read on
You can watch the interview on CBS or ITV 
Prince Harry and Meghan latest news
Meghan and Harry interview: Urgent Palace talks over claims
Crisis meetings involving senior royals have taken place following the Duke and Duchess of Sussex's interview with Oprah Winfrey.
BBC royal correspondent Daniela Relph said Buckingham Palace "will not want to feel rushed into saying something" about Prince Harry and Meghan's claims.
The couple spoke to Oprah about racism, mental health, the media and other members of the Royal Family.
Prince Charles did not speak about the interview during a visit in London. – BBC News
Leave a comment