7 Ridiculous luxury items that actually exist 
Any random object can become a luxury item if it is plated in gold or produced by a well-known, high-end designer. Here are some of the most over-the-top luxury items on the market. 
Regular everyday items void of luxury such as toothbrushes and fire extinguishers have had a revamp. Plate them in gold, slap a designer name on and you've turned it into a luxury item. 
Calvisius
A Goop-approved 1.2-ounce bar of dehydrated caviar wrapped in gold foil costs $99.
Creating the Lingotto into beautifully shaped bars, like all the fine caviars we produce, takes time and commitment. Fresh Pacific White sturgeon caviar (Acipenser transmontanus) is stored in a mould and aged for around two months. Once Lingotto is properly aged, the flavour is intensified and the texture is firm enough to be shaved, micro-planed or cut into strips. 
Buy here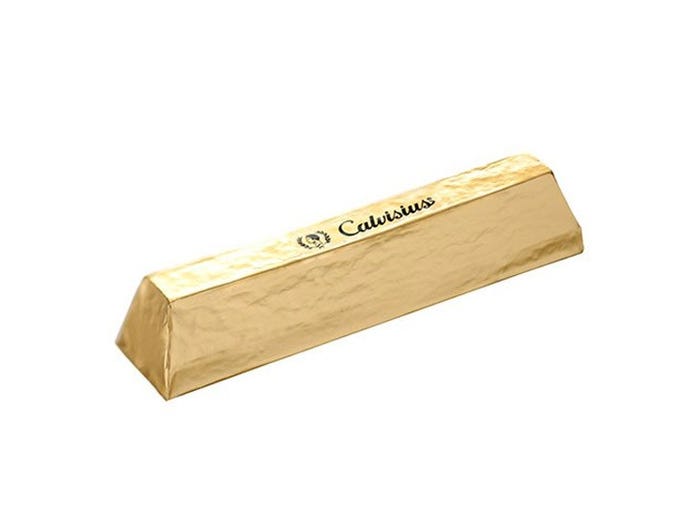 Swiss Smile
A Swiss luxury dental company called Swiss Smile released a fancy $119 toothbrush and toothpaste combination set. The toothpaste is said to contain 23.75-carat gold dust while the toothbrush is plated with real gold.
This valuable tooth gel contains gold in the shape of exquisite 23.75-carat gold dust. With its regenerative properties, gold effectively supports a gentle all-round oral care. Its unique formula also contains a physiological protein, which naturally occurs in saliva and protects teeth from demineralization. The uniquely gold plated ultra soft toothbrush has nine times the number of individual bristles of ordinary brushes, making them much finer and denser than their standard counterparts
Buy here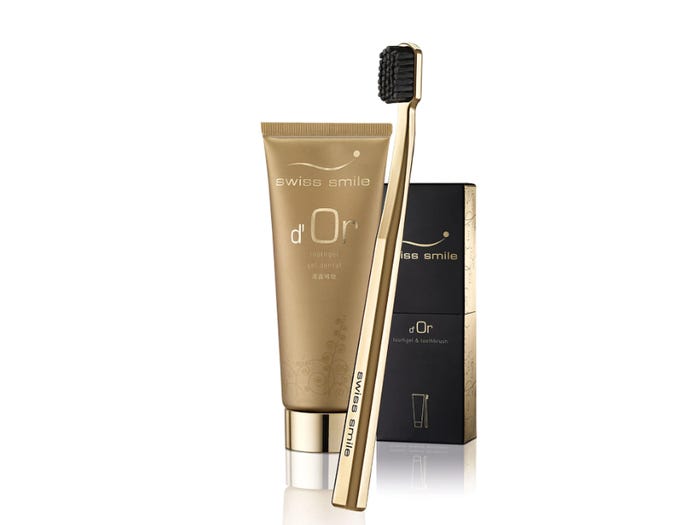 Mason Pearson
Another personal grooming luxury item is a famous $240 English hairbrush. The Mason Pearson hairbrush is handmade and has "premium-grade boar" bristles.
Brushing with a Mason Pearson hairbrush is the best way to distribute the natural oils while exfoliating the scalp and stimulating circulation of the hair follicles. The patented pneumatic cushion conforms to the contours of the scalp, which optimizes brushing with minimal effort. This brush features a nylon spike to facilitate brushing through thick, textured or wavy hair. A nylon cleaning brush is included.
Buy here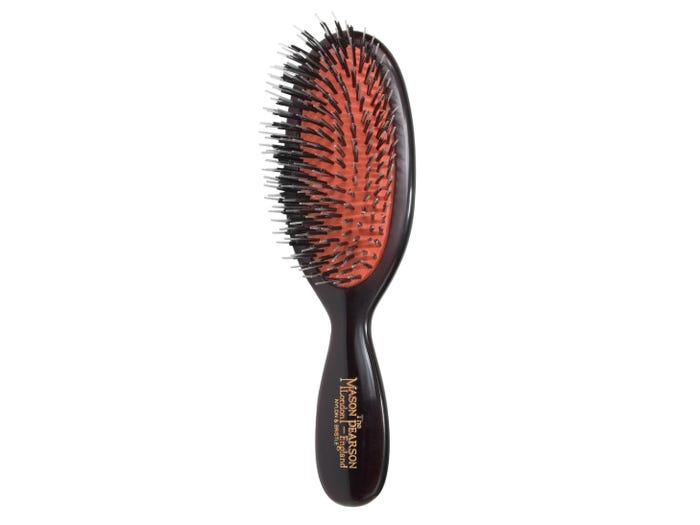 Prada
Prada is currently selling a single luxury paper clip. It retails for $420 and is meant to be used as a money clip.
Sleek money clip with engraved lettering logo.
Buy here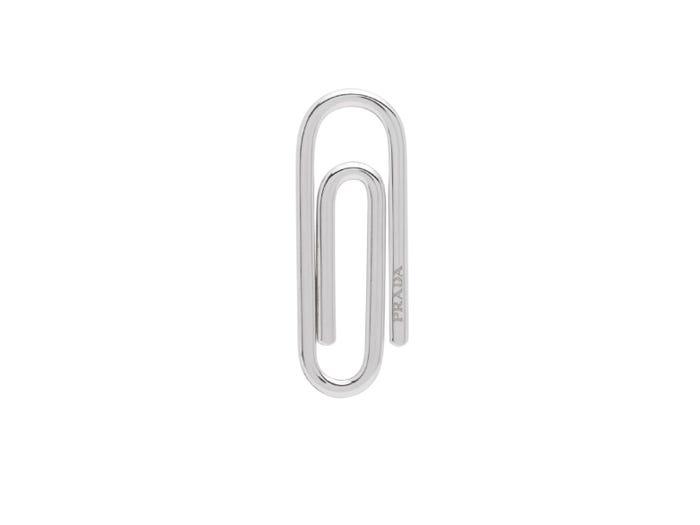 Safe-T
Another outlandish, Goop-approved holiday gift is a $250 handcrafted brass fire extinguisher.
"Because yes, even something as practical and purposeful as say, a fire extinguisher, can skew sexy," writes Goop in the product description.
Buy here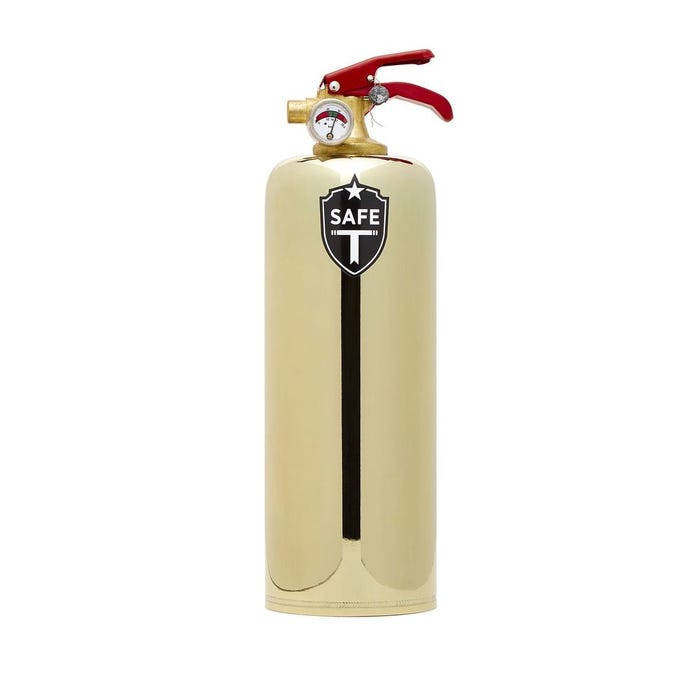 The Diamond bathtub
A handmade-to-order miniature bathtub, encrusted with 8,600 Swarovski crystals? The customized creation costs $5,200.
It comes in "every colour on the Swarovski colour palette" and suggests that they can also be used for pets or as an elaborate ice bucket at parties.
Pamper your precious baby from head to tiny toe in a bathtub fit for a prince or princess! Each bathtub is a work of art, and every single Swarovski crystal is hand applied. Your baby bathtub will be a lasting memory to keep forever! 
Buy here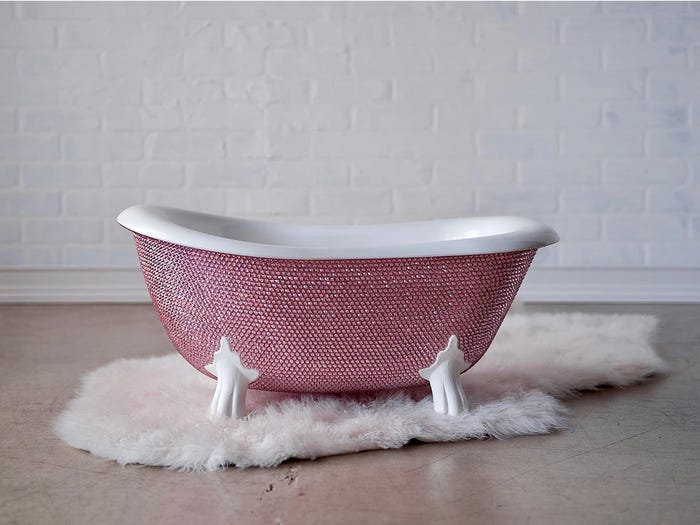 Geoffrey Parker 
 A customized, hand-embossed Monopoly board from a London-based luxury game-maker costs between £3,865 and £11,680 ( roughly $5,000 to $15,000), depending on customization options and includes sterling silver playing pieces.
Utilise the design of Monopoly® to customise this classic family game to showcase your personal life, achievements or business success
Buy here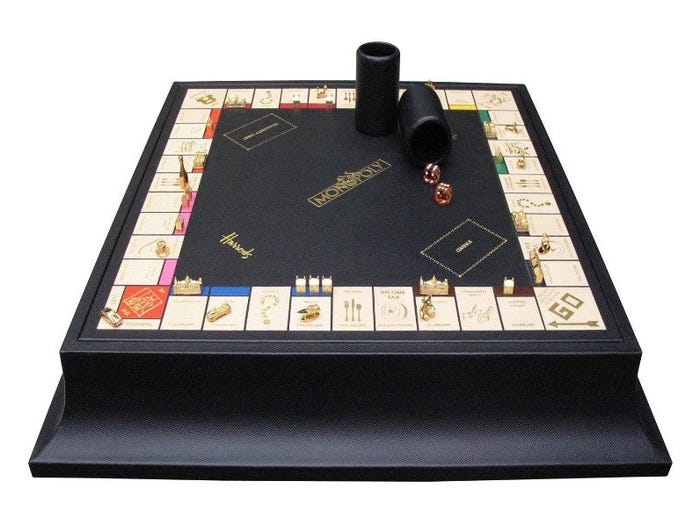 Luxury goods are products that are not essential but are highly desired and associated with wealthy or affluent people. They are bought for several reasons: to support self-worth and status, or for the product's quality and craftsmanship.
Top luxury items
What comes in a luxury award show bag? Inside GQ's £19K goodie bags
5 affordable luxury jewellery brands for 2021 
……………………
FOLLOW US ON SOCIAL MEDIA AND SHARE WTX NEWS WITH YOUR FRIENDS AND FAMILY:
Facebook – Please like our page
Twitter – Twitter updates available in English and Arabic. Please follow us and we would love to hear from you
Instagram – Follow our pages in English and Arabic
Leave a comment