How do these male only secret bunga bunga parties still exist
No bloody wonder there are still so few women in Britain's boardrooms in the 21st century.
I thought powerful men in powerful positions were no longer behaving badly after the shocking revelations emanating off the back of the #Metoo campaign triggered by greasy Hollywood sex pest Harvey Weinstein.
But now we learn that a group of filthy rich, filthy executive were among those who rocked up to a bawdy men-only charity dinner where hostesses say they were groped and sexually harassed.
The Square mile CEO's club shuts amid groping claims
Thanks to some smart undercover investigative work by two female Financial Times journalists we now know that given half a chance, some of the men who run the Square Mile are sleaze bags who hold no respect for women.
Read the complete article – open to non subscribers for the next 7 days – Read how 'old British Ogres' are secretly holding women back. Sex Scandal: Bawdy captains of industry are relics from another century
---
Throw away the keys
We're hearing that the victims of serial sex attacker and rapist John Worboys were given written assurances that he would probably serve a life sentence once convicted. Well he was convicted and eight years on we're now told Worboys, 60, who drugged and sexually assaulting countless women passengers, is going to be released thanks to the Parole Board.
It was clear from the judge's sentencing and remarks at the time that he was considered a dangerous offender. Five days after Worboys' trial ended, Det Insp David Reid wrote to the victims and confirmed 85 women had come forward to police but Worboys was unlikely to be convicted further.
Insp Reid described Worboys as a "unique offender" who was "dangerous" and had "exacerbated the distress by refusing to accept what he has done".
As well as being ordered to serve at least eight years, Worboys was given an indeterminate sentence, meaning he could be kept in prison for as long as he was deemed to remain a danger to the public. Well it's quite clear from public opinion on the streets and in Parliament and in the London Mayor's office that this dangerous man should not be released.
I say "sod the parole Board" and throw away the keys!
---
Goodbye Elton John
So, the hugely talented Sir Elton John says he will stop touring in order to put family first. Well good for him. In a special announcement in New York the legendary star said he would say goodbye to fans with a series of 300 dates spanning three years."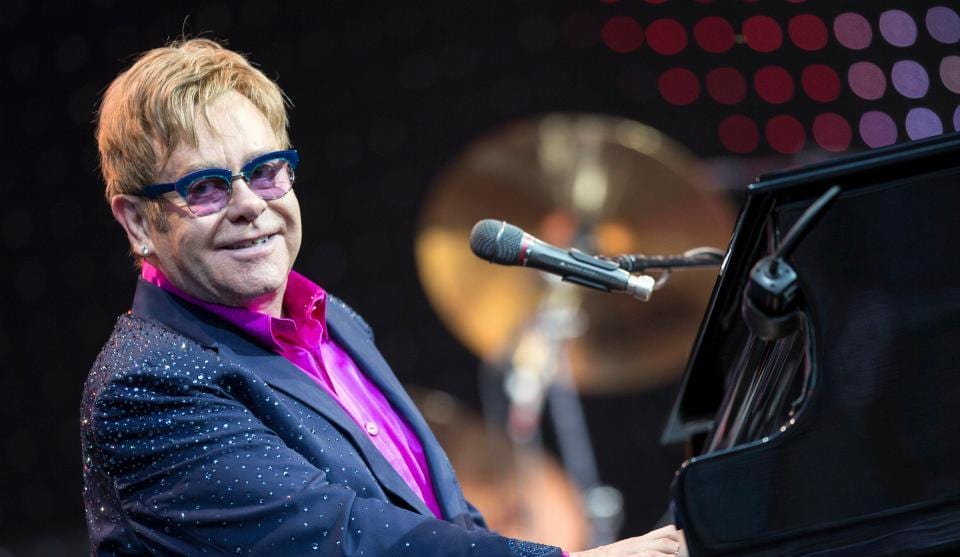 I always thought I was going to be like Ray Charles, BB King – on the road forever," he said. "My priorities have changed," he added, citing his children who had "changed our lives."
I met the superstar when I was a cub reporter for a weekly County Durham newspaper. The owner of the Earl Grey, a tiny village restaurant and pub in Dipton near Stanley called me very excitedly and whispered Elton had booked a table.
Slightly disbelieving, I hurtled from the office in my old green Morris 1000 to get the scoop and he happily posed for pictures. Some have written about his off stage tantrums and bad behaviour, but I found him to be the perfect gent and wish him nothing but the best.
---
The purrrfect payout for Grump Cat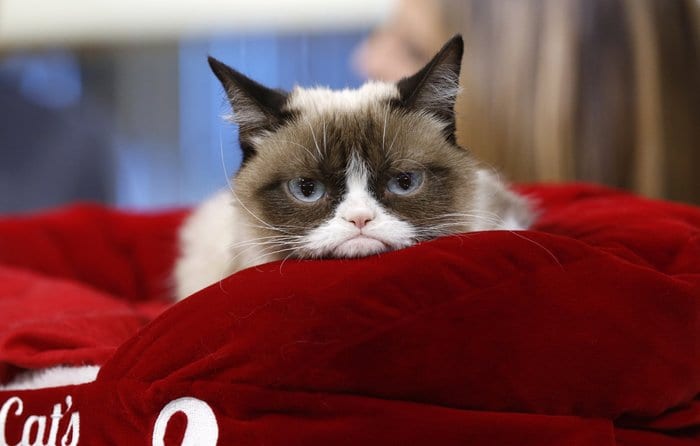 The cat made famous online because of its permanent scowl has been awarded a cool $710,000 dollar payout – half a million quid if you live in the UK – over a copyright row.
Grumpy Cat Limited sued the owners of US coffee company Grenade for exceeding an agreement over the cat's image in a California federal court. The company only had rights to use the cat to sell its "Grumppuccino" iced drink, but sold other Grumpy products.
Internet fans of the cat, real name Tardar Sauce, gave the sourpuss superstar status back in 2012 after photographs of her frowning expression went viral. Grenade Beverage, owned by father and son Nick and Paul Sandford, struck a $150,000 dollar deal to market their iced coffee drinks using the cat's grimacing face on its packaging.
No doubt Tardar Sauce is now feeling like the cat's whiskers!
---
Nadiya serves up a battering to racist trolls
I've been following Great British Bake Off winner Nadiya Hussain for some time now and have always been amazed at how quick witted she is when coming under a troll attack on the social networks.
Like thousands of others, I'm a big fans of the newly turned TV presenter and cookery writer. She battered her latest troll after an online poster objected to "the spread of Muslims" and asked why she and others were not returning to "your countries".
Sharp as a chef's knife Hussain, 33, who grew up in Luton, responded: "Have you not realised by now, that saying 'go home' is just not working any more. "Go home to where? I am home?"
Obviously I'm not alone in my admiration as her brilliant tweet received more than 6,000 likes and a 1000 RTs.
Have you not realised by now, that saying 'go home' is just not working any more. Go home to where ? I am home ? If you want to spew hatred atleast come up with something original I'm getting fed up of being told to go home! For the millionth time, I AM HOME! https://t.co/FRtOa3f4lc

— Nadiya Jamir Hussain (@BegumNadiya) January 23, 2018
I beat myself up everyday for not being enough, enough of a mother,wife,human. But you know what nanna, I would rather be stressed and striving everyday than be content and hateful. https://t.co/DWez5vRea4

— Nadiya Jamir Hussain (@BegumNadiya) January 23, 2018
---
[simple-payment id="8065″]