Larry Nassar: The enablers, the failures and the culture that allowed it to Thrive.
"You don't get someone like Larry Nassar, you don't get a paedophile who is able to abuse without there being a culture surrounding him in that place."
Rachael Denhollander, who reported that Nassar abused her when she was a youth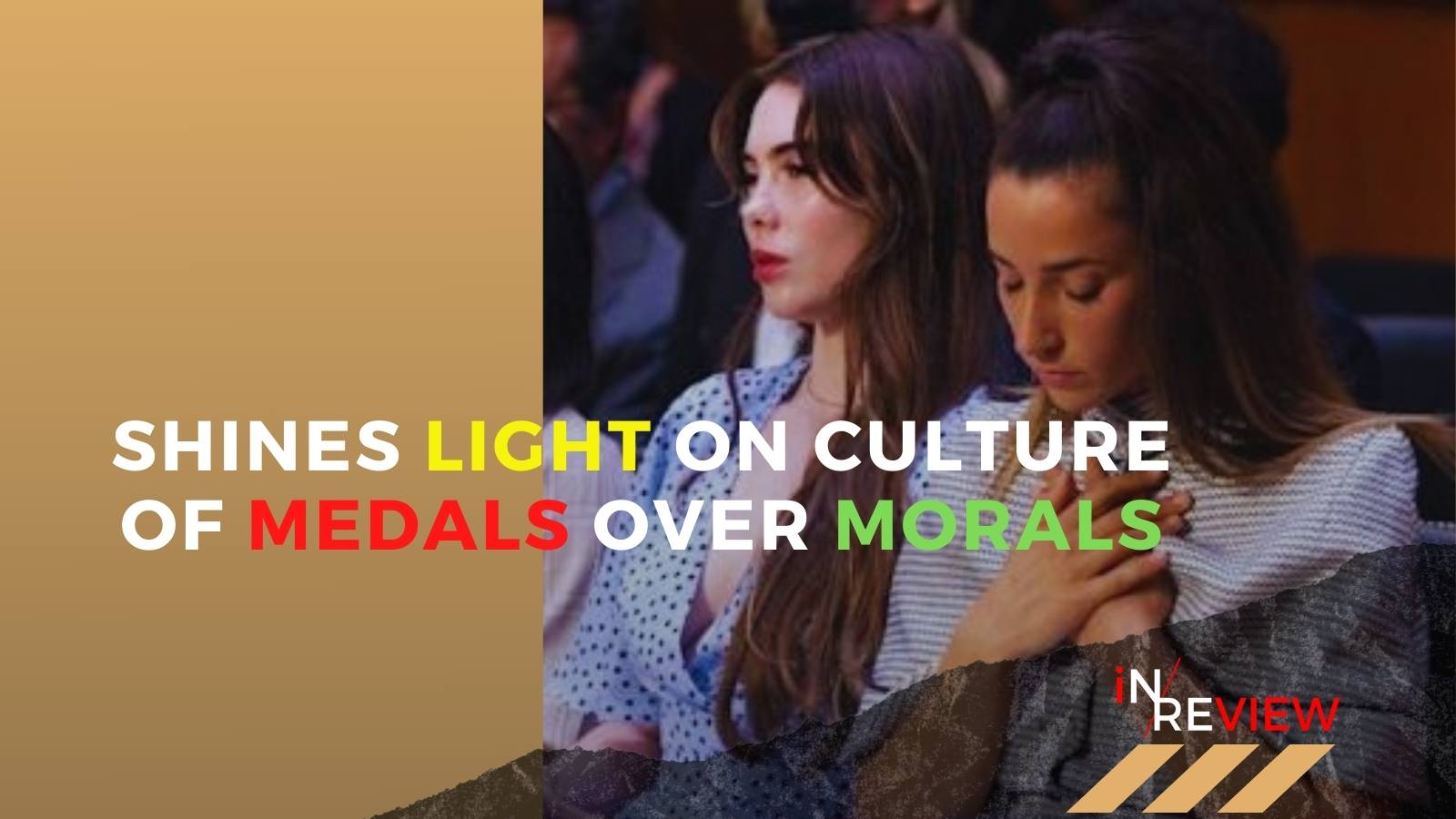 "Hushing up or downplaying complaints about sexual abuse"
How was Larry Nassar able to abuse so many gymnasts for so long? 
The biggest sexual abuse scandal in sports history shines a light on a culture of medals over morals
The Guardian calls the Larry Nassar scandal 'the biggest sexual abuse scandal in sports history.' The victims include some of Americans most famous female athletes – Simone Biles and McKayla Maroney and say the number of victims 'outnumber the victims of Harvey Weinstein and Bill Cosby combined.' 
But it's not only the number of victims it's also the fact his abuse was global and about how Larry Nassar got away with it for so long.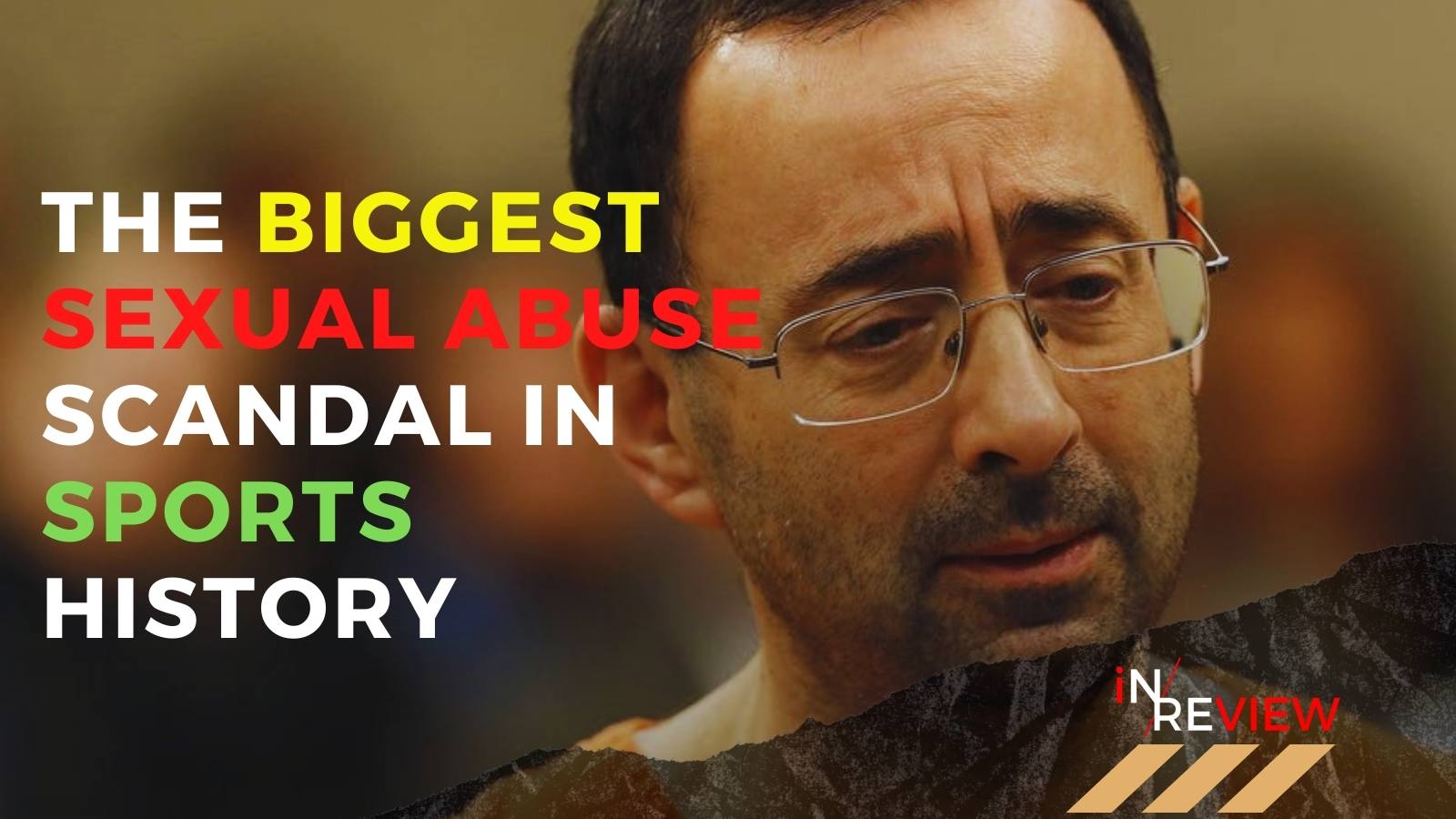 "Aside from the number of girls and women abused, the most shocking revelation about this case is how the abuse was covered up, and for how long."
"The most obvious word this case sparks is "how": how could this have ever been allowed to happen? How could USA Gymnastics have required hundreds of girls under its care to submit to mandatory treatment from a man who would give them "pelvic exams" in their hotel or dorm beds at night, wholly unsupervised? And how could the complaints about him have been dismissed for so long."
The article says complaints about Nassar (from as far back as 1998) to Michigan State University were made, but nothing was ever done. An investigation by Indy Star revealed a pattern in USA Gymnastics of "hushing up or downplaying complaints about sexual abuse in the sport."
"Gymnastics and the US Olympic Committee didn't want to scare off sponsors and they didn't want to risk the piles of Olympic medals. So they covered it up. And at a certain point they were so far in on the cover up that they were implicated. So they dug in deeper to protect themselves from criminal and civil liability," says Jennifer Sey.
Nassar's trial 'shone a light on a mentality in the sports world that values performance over protection, medals over morals, and this has long been a concern about the gymnastics world.' 
Read the full article, How was Larry Nassar able to abuse so many gymnasts for so long? by Hadley Freeman on The Guardian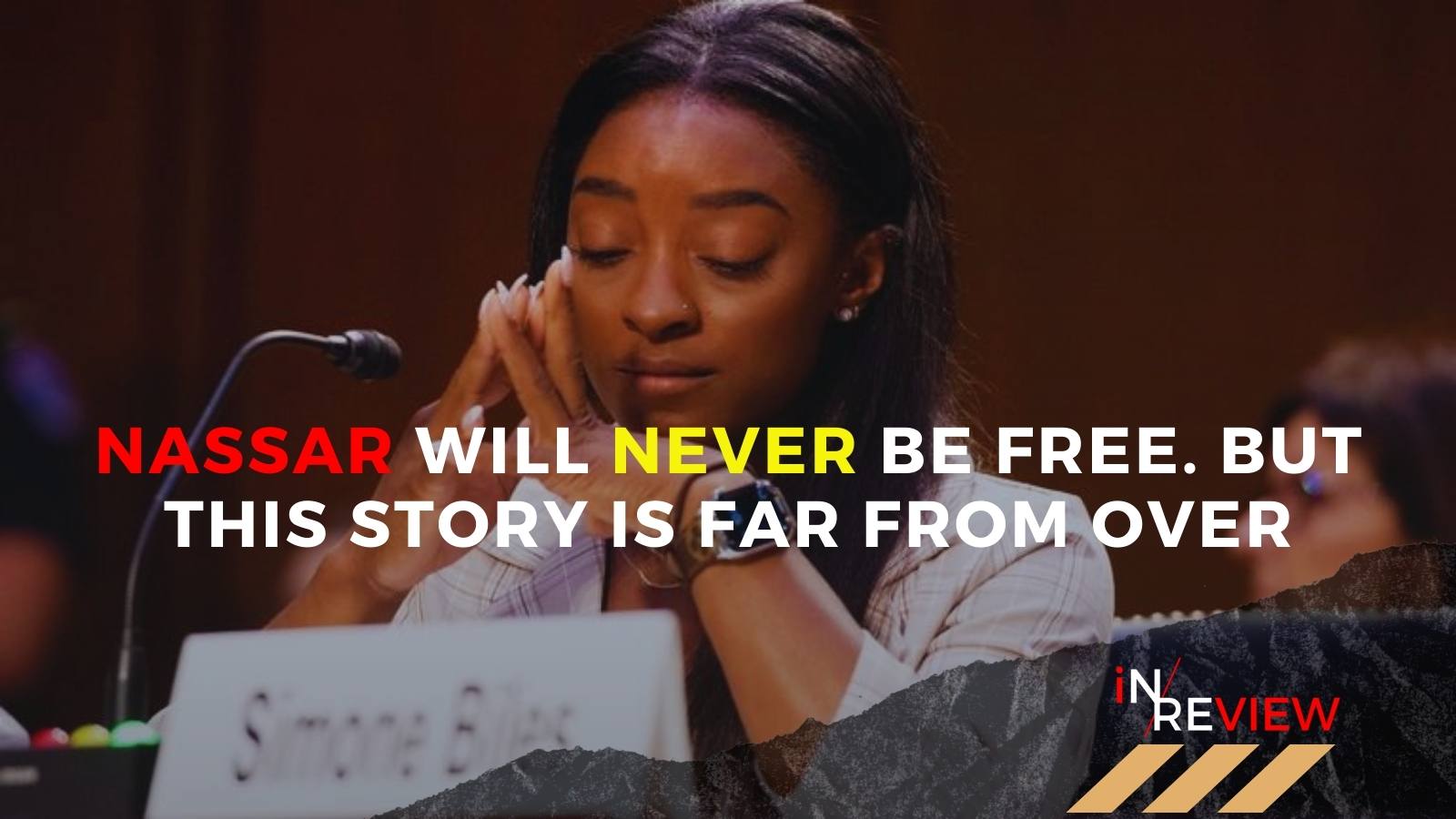 The many enablers of Larry Nassar
Nassar will never be a free man again. But this story is far from over.
THINK PROGRESS writes Larry Nassar was an elite doctor with USA Gymnastics and Michigan State University. He used his position to groom and sexually abuse young girls and women for more than 20 years. 
Over 150 women came forwards to accuse Nassar of sexually abusing them, he was also sentenced to a de facto life without parole including more than 60 years for possession of 37,000 images of child pornography. 
Nassar abused many of the girls under the 'guise of medical treatment' and became 'so brazen that he'd often assault the girls and women while parents were in the room.' 
Allegations against him date back to the early 1990s, and there are reports of women coming forward to report the abuse to colleagues of Nassar's as early as 1997.
The article states Nassar was 'a master manipulator and had many fooled.' But there were missed signs, reports that were simply ignored and many efforts to silence victims.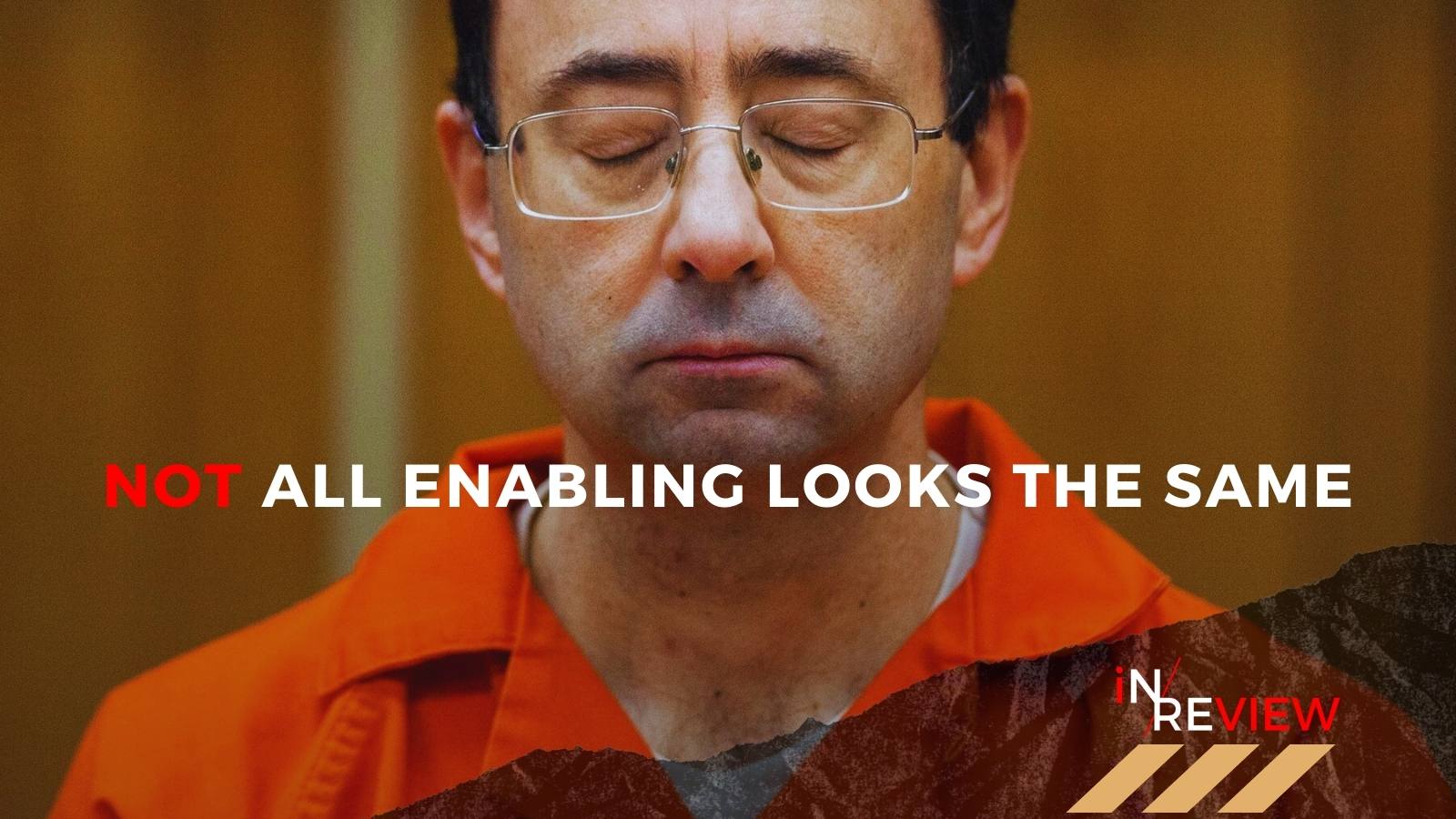 "There are still individuals at USA Gymnastics, Michigan State University, the U.S. Olympic Committee, and Twistars Gymnastics Club who need to be held accountable for their roles in this massive, devastating, and systemic failure to protect girls and women."
"Not all enabling looks the same. Sometimes it means deliberately looking the other way when you see abuse taking place; sometimes it means facilitating an environment so full of fear that victims don't feel comfortable reporting; sometimes it means refusing to believe a monster lurks inside of someone you care about, and ignoring the many signs that it's true; and sometimes it means not taking every possible step to seek justice for victims once you become aware of crimes against them." 
Larry Nassar was the abuser, but it took a village of enablers to allow his abuse to continue for so long, and to devastate the lives of so many victims and their families.
The article lists many people and organisations who need to be held accountable for their role in this horrendous cover-up. 
Read the full story, The many enablers of Larry Nassar by LINDSAY GIBBS and KATELYN MARMON on ThinkProgress
"Massive, devastating, and systemic failure to protect girls and women."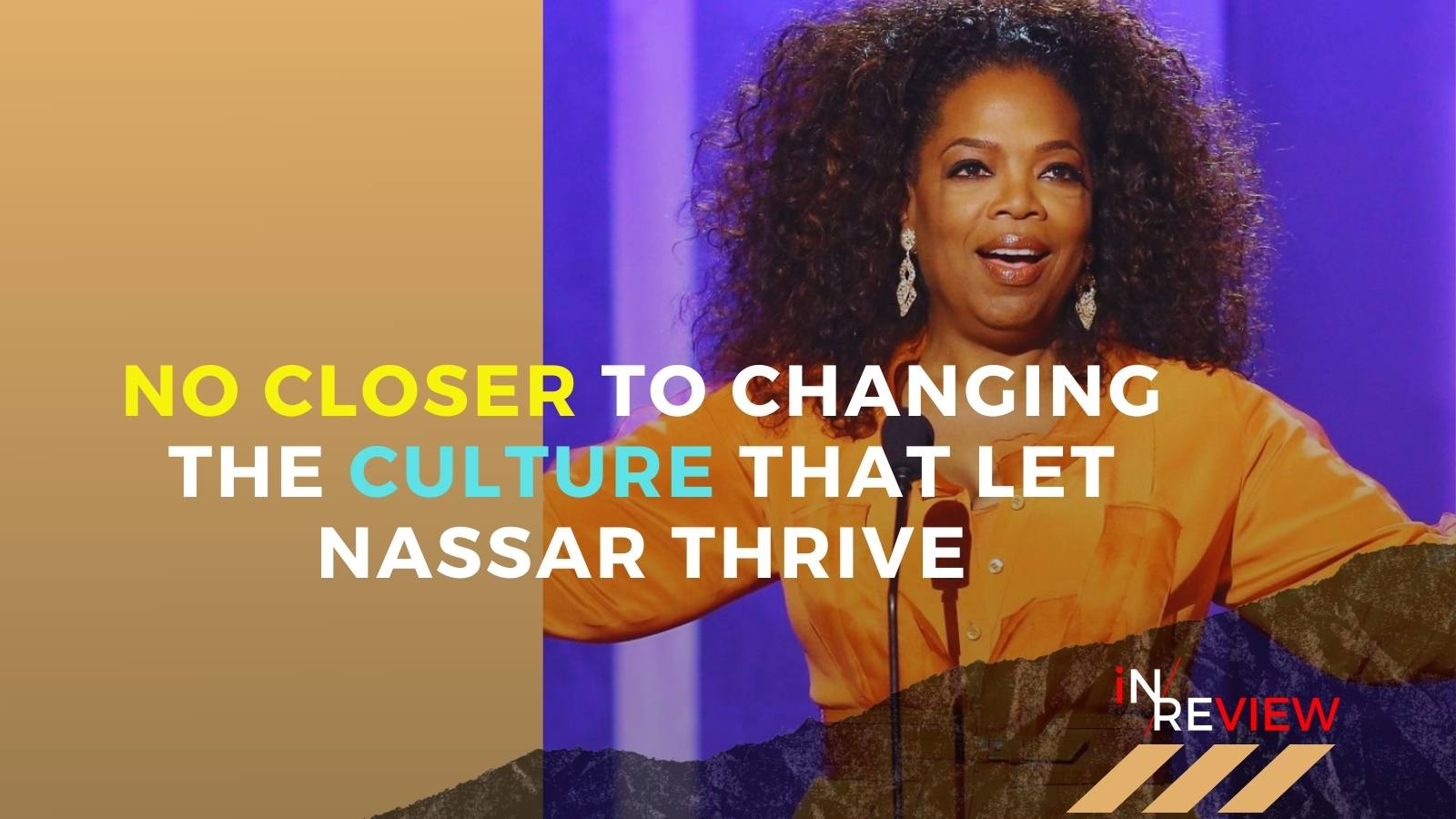 "There is a culture inside U.S. elite athletics that provided the birthing ground for Nasser's depravity."
Simone Biles hasn't forgotten Larry Nassar's enablers
Four gymnasts told the Senate to investigate the people who let their abuse continue.
MSNBC says the emotional hearing before the Senate Judiciary Committee saw Simone Biles and three of her former Team USA gymnast make clear that that they want Nassar's enablers – all of them – to face real accountability.
The article says the 'unfortunate reality' is that even five years on 'the reckoning' is likely to still be years off. 
Nassar is locked up serving a life sentence, but the people and organisations who enabled him are no closer to facing consequences – or changing the culture that let Nassar thrive. 
"Fundamental errors" from the FBI's field office are in part to blame. But worse, the review of the FBI's handling of the Nassar case, found when confronted with those errors, 'the officials under scrutiny tried to cover up their mistakes.' 
But the athletes were keen to remind the committee that it was USA Gymnastics and US Olympic and Paralympic Committee that gave Nassar the cover he needed. 
"USA Gymnastics and the United States Olympic and Paralympic Committee knew that I was abused by their official team doctor long before I was ever made aware of their knowledge," Biles said in her opening statement. Nobody informed her that she wasn't the only athlete Nassar had abused until after the Rio Olympics concluded in 2016. How lonely that must have been. And while the FBI's failings had been investigated, she said, "neither USAG nor USOPC, have ever been made the subject of the same level of scrutiny."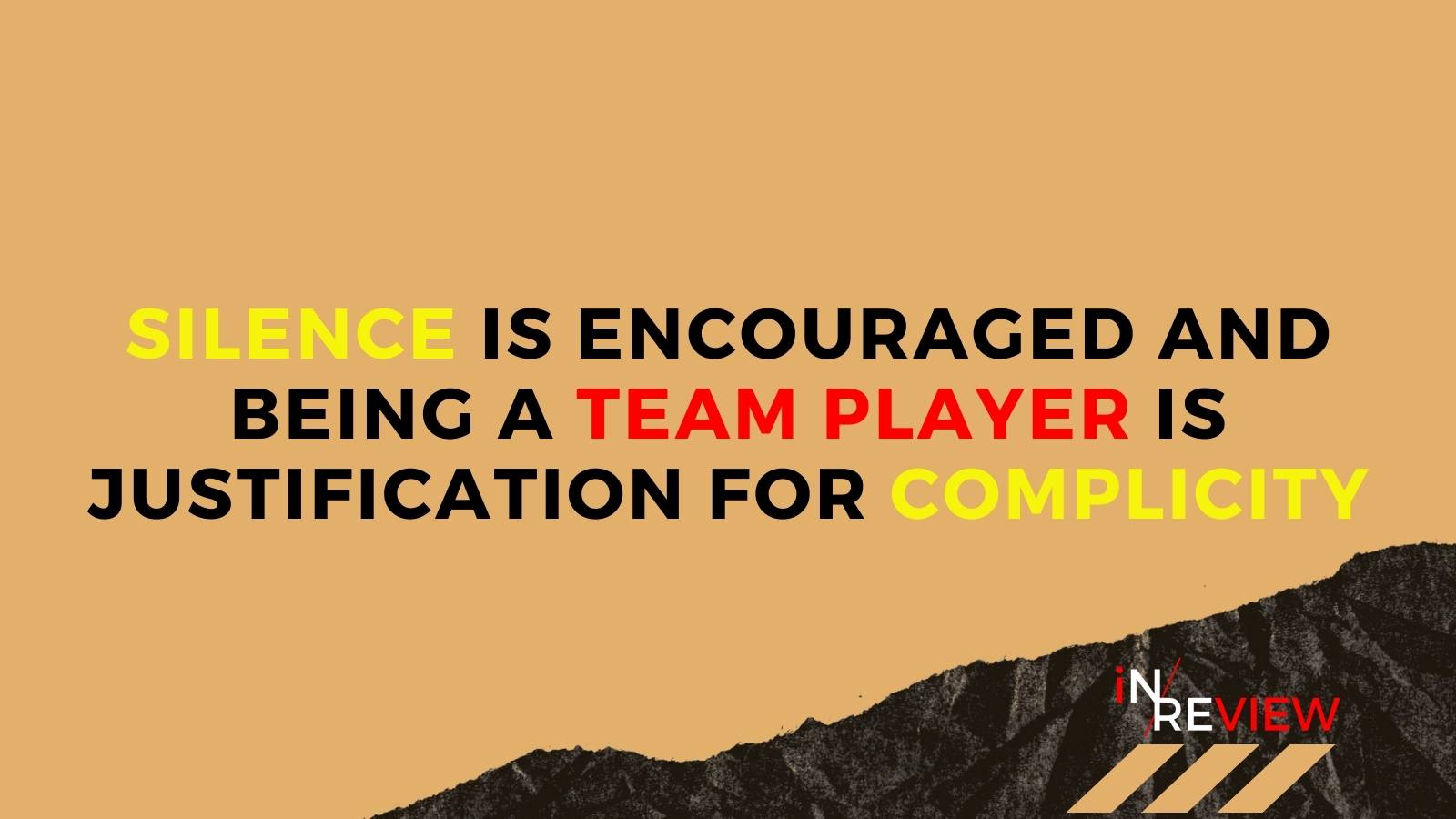 Aly Raisman – the second-most decorated American gymnast behind Biles – told the committee it was clear in 2015 that Nassar had abused at least six gymnasts. 
Raisman said instead of taking action, the FBI took over a year to respond to her requests to be interviewed. And when the interview went ahead, Steve Penny – then CEO of USA Gymnastics – arranged for it to be held at the Olympic Training Center – where she was "under the control and observation of USAG and USOPC."
Raisman reminded the committee that Steve Pennu went for beers with the FBI lead agent in the investigation Steve Abbott and Abbott was trying to land a job with the US Olympic Committee. 
The report said Abbott was willing to paint USA Gymnastics in a positive light in exchange for a good word from Penny. Abbott did not get the job but he was able to resign from the FBI without consequence. 
Meanwhile, McKayla Maroney recounted to the committee how the agent who interviewed her in 2015, Michael Langeman, who has since retired, didn't write down her statement until over a year later. 
The report found the statement to be "materially false". Langeman was fired from the FBI on Monday. 
The string of testimony highlights how few participants in the cover-up have faced serious repercussions. 
There is a culture inside U.S. elite athletics that provided the birthing ground for Nasser's depravity.
Raisman and Biles understand that this about more than one man's evil, more than one sport's failings and more than the stumbles of federal law enforcement. There is a culture inside U.S. elite athletics that provided the birthing ground for Nasser's depravity. It's a culture where winning is everything, where silence is encouraged and being a team player is justification for complicity.
Read the full story, Simone Biles hasn't forgotten Larry Nassar's enablers by Hayes Brown on MSNBC
Larry Nassar now
CONVICTED sex offender Larry Nassar was found guilty of several counts of sexually assaulting minors and was sentenced to de facto life imprisonment without parole.
Nassar, the former United States women's national gymnastics team doctor, reportedly victimized over 250 female athletes, going back decade. 
Where is Larry Nassar now?
Nassar is currently housed in the United States Penitentiary, Coleman in Florida.
His expected release date from federal custody is January 30, 2068, after which he will be immediately transferred to a Michigan state prison to serve out his consecutive state sentence of 40 to 175 years (which will run concurrently with the other state sentence of 40 to 125 years), before being eligible for parole.
Is there a Larry Nassar documentary?
Athlete A
This documentary focuses on the gymnasts who survived USA Gymnastics doctor Larry Nassar's abuse and the reporters who exposed USAG's toxic culture. Featuring NCAA gymnast Maggie Nichols, Olympic bronze medalist Jamie Dantzscher and former gymnast Rachael Denhollander
Larry Nassar wife
LEARN about the wife of convicted sex offender Larry Nassar, Stephanie, and the couple's divorce.
Stephanie has barely been mentioned in the media coverage and documentaries made about Larry's crime.
Who is Larry's wife, Stephanie?
Larry and Stephanie got married on October 19, 1996, at East Lansing's St. John's Catholic Church.
At least two of Larry's accusers attended their wedding.
Stephanie attended Michigan State University in 1992 and in 1999, she graduated from the University of Detroit with an MS from their Physician Assistant program.
She is still employed as a pediatric Physician's Assistant in Lansing, Michigan.