Ron DeSantis tightens his control over Disney theme parks
At a bill signing ceremony near Walt Disney World in Lake Buena Vista, Florida, Governor Ron DeSantis warned people to "buckle up" as he signed a bill that grants the state control over Disney's sprawling Orlando theme parks, stripping power that Disney has held uniquely for over 50 years.
This move will enable more oversight by Mr DeSantis' Republican-led legislature and is widely viewed as retaliation after Disney opposed state laws that curtail gender and sexuality education.
The governor's actions are also being seen as part of his preparation for a likely presidential run in 2024. "Today, the era of the corporate kingdom finally comes to an end," he said. "There's a new sheriff in town and accountability will be the order of the day."
Disney theme parks under unique control for 50 years
Disney's Orlando theme parks have been under the unique control of the Reedy Creek Improvement District for over 50 years, giving them autonomy over utilities and fire department control. This has saved local taxpayers considerable infrastructure costs associated with operating the 43 square miles (111 sq km) property, which attracts millions of visitors each year.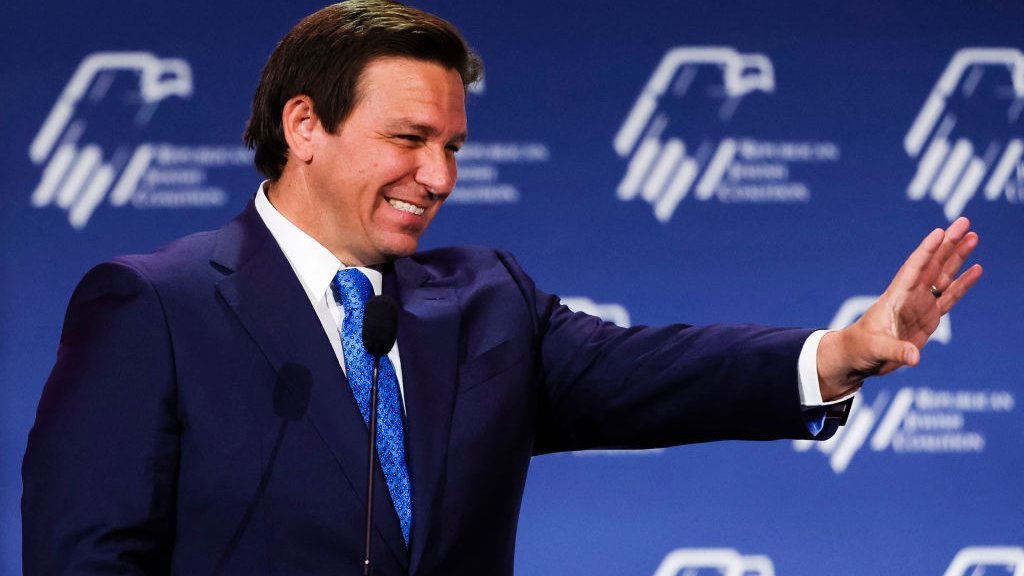 However, a new law signed by Florida Governor Ron DeSantis will subject Disney to additional layers of external oversight through a newly appointed five-member board. This board will be responsible for ensuring that Disney follows the same regulations as other Orlando theme parks, including building and fire prevention codes.
The governor has appointed two people to the board, and it will be meeting soon to discuss matters, with Mr DeSantis stating, "they will be in charge during that board meeting, so buckle up."
One of the first decisions on the agenda will be to increase pay for emergency first responders in the newly named Central Florida Tourism Oversight District.
Public feud between DeSantis and Disney
The ongoing public dispute between Mr DeSantis and Disney has contributed to his growing reputation as a possible contender for the 2024 Republican presidential nomination.
However, during a news conference on Monday, Mr DeSantis hinted that he still has a fondness for the company.
"Despite everything that's happened over the past few years, I've always been very proud of our parks," he remarked. "It's almost like a rite of passage for people to be able to come down here, and many families have had wonderful experiences… but when you lose your way, you need people who can tell you the truth."
---
Who is Ron DeSantis?
Ron DeSantis is an American politician who currently serves as the Governor of Florida, having assumed office on January 8, 2019. He was born on September 14, 1978, in Jacksonville, Florida.
Prior to becoming governor, DeSantis served in the U.S. House of Representatives from 2013 to 2018, representing Florida's 6th congressional district.
He is a member of the Republican Party and has been a vocal supporter of former President Donald Trump.
DeSantis is often mentioned as a potential candidate for the Republican nomination for President of the United States in 2024.