Morocco is reopening borders; and according to the official press release they are expected to reopen on July 10th, following the country's nationwide state of emergency that lockdown the country since March.
After months of adhering to protective measures to curb the spread of COVID-19, Morocco is strategically working towards the resumption of socio-economic activities, as well as domestic and international travel.
Marrakesh News
In March following the confirmation of 28 COVID-19 cases, Morocco suspended all international flights and shut down its land and sea borders. Shortly after, on March 19, the country declared a state of emergency and ordered a strict lockdown for all residents.
The newly refurbished Menara airport in Marrakesh was deserted, It is usually incredibly busy with tourists but with immediate effect, the lockdown cancelled everyone's travel plans. Now the airport and surrounding areas are completely empty with no one in sight.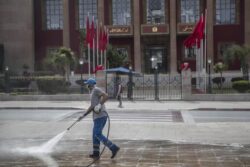 The international community has repeatedly recognised Morocco for its proactive and effective measures taken to curb the spread of the coronavirus. With relatively low numbers of confirmed cases and holding one of the lowest fatality rates in the world, the country has responded to the pandemic with the utmost caution.
Morocco has extended its state of emergency three times and despite thousands of Moroccan citizens stuck abroad, the country was adamant about holding off on repatriations until recently.
Throughout the country, restrictions still prohibit large gatherings and require protective face masks to be worn in public.
As of June 27, Morocco counts 2,936 active COVID-19 cases. There have been 11,854 recoveries and 218 deaths.
Spain to Reopen Borders If Morocco is reopening borders on July 1
Spain's government has decided to reopen its borders with Morocco on July 1, according to the President of the Autonomous City of Melilla, Eduardo de Castro has announced during a press briefing.
President De Castro said that the head of government, Pedro Sanchez, informed him about this decision, during a virtual meeting, SchengenVisaInfo.com reports.
The reopening of borders will not be a one-side action, as Spain expects that Morocco's government will maintain limited border activity until winter.
However, earlier today, a Spanish government spokeswoman Maria Jesus Montero said Tuesday that Spain will open its borders with Morocco only if the two countries establish a reciprocal agreement to allow people from Spain to enter Morocco.
In other words, Spain will only welcome travellers from Morocco if the North African country opens up its borders to travellers from Spain.
The news of Morocco's border opening comes after the European Union announced July 1 as its planned date to open external borders to a select number of countries. Morocco is among 14 countries that met the EU's epidemiological criteria and are included on their draft list.
Local Moroccans come out to enjoy the sun & 'normal life'
Moroccans swim, sing, reconnect as COVID-19 lockdown lifts. Moroccans are re-experiencing a taste of life before. In newly opened public spaces, every sip of coffee in a cafe, every dip in a river with friends, every moment of outdoor intimacy is savoured.
Morocco has so far recorded nearly 11,854 coronavirus infections and 218 deaths so far, with both the figures increasing slightly on a daily basis. Throughout the country, restrictions still prohibit large gatherings and require protective face masks to be worn in public.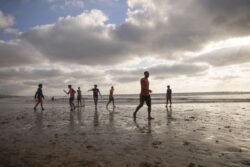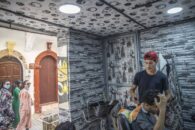 Morocco will experience a new heatwave from Tuesday, June 30 to Saturday, July 4. The (DMN) forecasts temperatures ranging from 42 to 44 degrees Celsius from Tuesday rising even higher in southern Morocco.
These are tentative steps that are being taken as Morocco is reopening borders. But like most African countries heavily reliant on tourism, the country needs to kick start its economy swiftly, but safely.
……………………………….
Leave a comment