'Britain cannot be bullied', Brexit minister Dominic Raab said on Monday, sharpening the government's criticism of the European Union for taunting Prime Minister Theresa May and souring difficult Brexit talks.
The Conservative party conference aimed at displaying a united front to the EU, as Theresa May's ministers came out one by one at their party's annual conference in Birmingham to warn the EU that they will embrace leaving without a deal if the bloc fails to show "respect" in the talks to end Britain's membership.
However, some party members including Boris Johnson and Philip Hammond did take the opportunity to plant/plot a route to their leadership challenges to come.
Boris Johnson – A leadership challenge in the making
Just six months before Britain is due to leave the EU in the country's biggest shift in foreign and trade policy in more than 40 years, May faces growing criticism over her proposals not only in her governing party but also in Brussels.
Party unity is on ministers' minds, and they are encouraging the faithful to direct their anger at the EU rather than at their prime minister, who some Euro-sceptic Conservatives accuse of leading Britain towards a "Brexit in name only".
Other ministers, such as finance minister Philip Hammond, have taken a softer tone, pointing out that leaving without a deal could hurt Britain's economy, the world's fifth largest.
---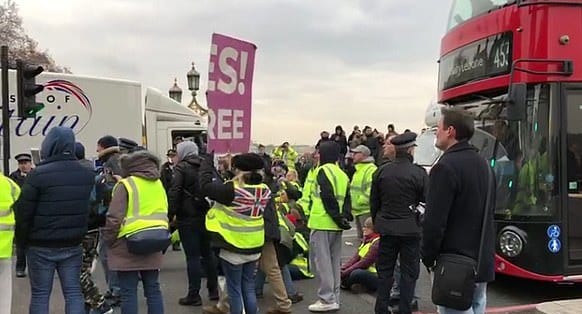 We Have Been HACKED!!!!!!! & URGENTLY need to update our Servers and hosting – Support our free journalism with our one-off donation.
Support our journalism, no limits and no barriers. We are committed to providing the best service to all our readers. Don't let the propaganda win. A little help from you can keep our dream real! We need £15,000 per month to keep our work going.
Leave a comment