In this weeks edition of The Week So Far we tackle the horrible Christmas weather that brought parts of the UK to a standstill, Prince Harry on his new vision and what he wants us to focus on, Lorde the artist who cancels her tour in Israel in protest. Of course we also give Brexit a look over as the world gears up for 2018.
Look out for Yvonne's special report for 2018 as she writes from ground zero with the Rohingya. Working hard with WTX News to deliver you the most comprehensive News Briefings.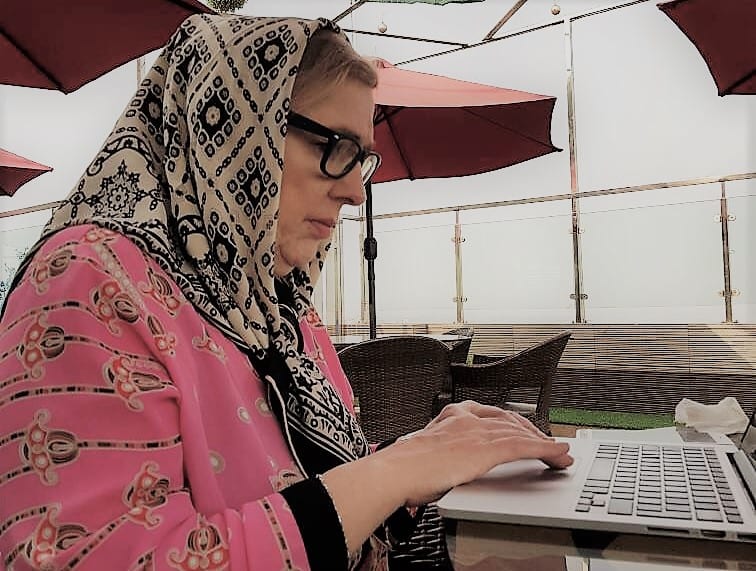 Here we snow again!
Every year a sprinkling of snow and ice brings chaos to the UK and I really don't know why. It's not as though we live in the Caribbean or on a tropical island where a snowstorm really would be an unexpected event.
But a few days after Christmas, heavy snow and ice brought chaos and disruption to road and air travel in parts of the UK and left thousands of homes without power.
Heart-breaking tweets from passengers stranded in airports and on planes stuck on runways could be read early Wednesday. Some passengers complained they had been stuck on planes on the ground for several hours. Meanwhile on the roads drivers were at a standstill on the A14 in Northamptonshire for several hours, while a lorry crash on the M1 blocked the motorway.
And it's set to get much worse since the Met Office has now issued a yellow weather warning for ice overnight across most of Britain.
So here we are in the 21st century and the country once again is in chaos because of a sprinkling of snow.
Perhaps it is time to appoint a Minister of Snow … since there is already a proliferation of flakes in Theresa May's Cabinet I'm sure she could find a truly worthy candidate. There have been ministers for drought in the past, so why not snow?
In the last week of August 1976, only days after Denis Howell was appointed 'Minister for Drought' by the then PM Jim Callaghan, severe thunderstorms brought torrential rain making September and October in 1976 very wet months, bringing to an end the great drought of 1975–1976.
Storm Caroline – Snow & Gales – Yellow Warning, A checklist of things to do to prepare!
---
Tinpot, kettle, Brexit!
Is it just me or does anyone else think the UK Government is acting like some tinpot dictatorship by refusing to publish reports about how Brexit will affect the economy.
Just what is Chancellor Philip Hammond trying to hide from around 25 pro-Remain politicians who have written to him asking for details of the Brexit impact assessments. The government says the sector-by-sector assessments demanded do not exist and have offered "sectoral analyses" instead. Not everyone is convinced by this.
---
Carry on Harry!
It is the season of goodwill so I'm going to cut Prince Harry some slack on using his position to "shine a spotlight" on issues he believes we should all be concerned when he guest edited BBC Radio 4's Today program. He wants us all to focus on the armed forces, mental health, youth crime and climate change.
I listened to him on the radio and have to admit that the prince, sometimes cruelly called "the spare to the heir" comes over as a very nice, sincere lad. Let's hope the palace gives him room to be who he wants to be.
---
Europe and US selective over democratic will
I hope 2018 is going to be a great year in which the Catalonian people get their independence if that is what the majority wants. I find it incredibly sad that while Europe and America is prepared to accept the unilateral secession of Kosovo they ignore the same right to Catalans. This is what happens when power and politics is put ahead of people despite the overwhelming democratic principles at stake. Let's leave the stench of hypocrisy in 2017!
Read More about the Spanish / Catalan Crisis here:
Catalonia – So, a slim majority – but it has become more complicated
---
Lorde message for apartheid Israel
Tweet of the day goes to Pink Floyd's Roger Waters and a Hi5 goes to the singer Lorde who he singles out in his tweet after she cancelled her upcoming tour date in Israel response to an open letter from a group of fans who urged her not perform in Tel Aviv as apart of her Melodrama world tour. They wrote, "A performance in Israel sends the wrong message. Playing in Tel Aviv will be seen as giving support to the policies of the Israeli government, even if you make no comment on the political situation. Such an effect cannot be undone by even the best intention and the best music."
Such high profile boycotts against states are important and previously helped accelerate the demise of Apartheid South Africa.
Hats off to @lorde pic.twitter.com/B6CmLiWNln

— Roger Waters (@rogerwaters) December 27, 2017
---
[simple-payment id="8065″]