Following a tumultuous few months in the entertainment industry, which has been rocked by sexual abuse allegations and gender inequality issues, the A-lister's will congregate to celebrate the best films and television shows of the last 12 months. As the Golden Globes roll out the red carpet at The Beverly Hilton in Beverly Hills, California.
The Golden Globes will air Sunday at and the UK audience will have to wait until midnight to get a stream of the celebs walking down the red carpet But the awards show will not start until an hour later.
The Golden Globes red carpet is set to be full of politically and socially-charged moments. Alongside the 'times Up' pin, several actresses are planning on wearing all black as a show of solidarity against sexual misconduct in Hollywood.
Nominations and Predictions
Best Picture nominees are; Call Me by Your Name, Dunkirk, The Post, The Shape of Water and Three Billboards Outside Ebbing, Missouri.
Favourites to win – Call me by your name and Dunkirk
Best Actress nominees are; Jessica Chastain, Sally Hawkins, Frances McDormand, Meryl Streep and Michelle Williams.
Favourite to win – Meryl Streep
Best Actor ; Timothée Chalamet, Daniel Day-Lewis, Tom Hanks, Gary Oldman and Denzel Washington.
Favourite to win – Gary Oldman
Controversy and Protest
The first major ceremony since Hollywood was hit by its sexual harassment scandals and gender inequality and the 75th annual Golden Globe Awards ceremony looks to tackle the issues head-on.
Stars of film and television are expected to wear black on the red carpet in a protest against misconduct.
Acceptance speeches – and host Seth Meyers' opening monologue – are also expected to focus on the issue. And he is expected to address this issue head on.
Hollywood's newly launched anti-sexual harassment and assault initiative, has unveiled a pin with a black and white logo, which the stars will be wearing. The Time's Up logo was created in just two weeks and rushed to production for this awards show.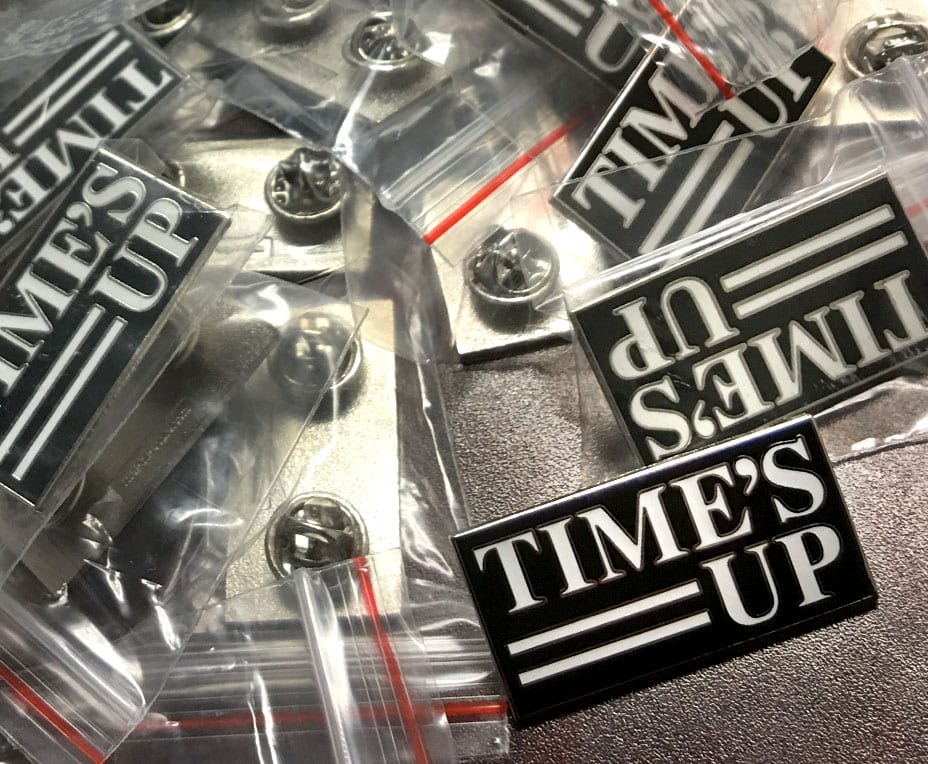 Reese Witherspoon who has spearheaded this initiative is supported by Shonda Rhimes, Meryl Streep and Emma Stone who are just some of the more than 1,000 women in entertainment behind the organisation who are calling for legislation to curtail workplace harassment and advocating for gender parity at various entertainment companies.
---
[simple-payment id="8065″]