Rescue workers in southern California are searching for survivors after mudslides and flooding in which at least 13 people have died.
The deluge that washed over Santa Barbara County early Tuesday was devastating for a community that was ravaged by the Thomas fire only a few weeks earlier.
In just a matter of minutes, pounding rain overwhelmed the south-facing slopes above Montecito and flooded a creek that leads to the ocean, sending mud and massive boulders rolling into residential neighbourhoods.
Destructive waves of mud sliding down barren hillsides in Southern California slammed everything in sight.
The first rain in months caused mudslides when it hit ground that had been scorched by December's huge wildfires.
The force of the mudslides was so massive that it destroyed homes, uprooted trees and washed away dozens of cars.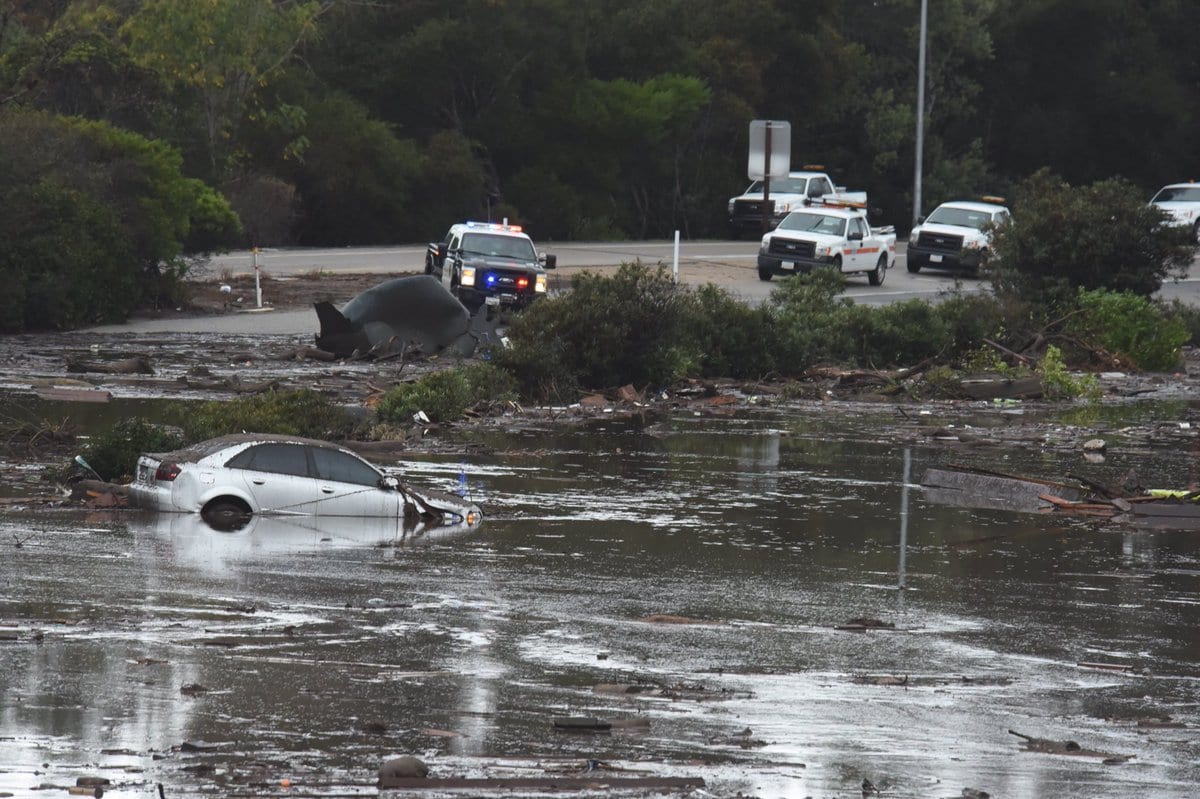 Hundreds of of the Californian emergency services in Santa Barbara County waded through waist-high mud while others flew over the devastation searching for survivors. As of Wednesday, 13 people were killed and more than 160 others were injured.
More than 30 miles (48km) of the main coastal road have been closed and police said the scene "looked like a World War One battlefield".
More than 50 people have been rescued already but many places are still inaccessible. Several roads are closed, including the major Highway 101.
Some 163 people have been taken to hospital. Twenty had "storm-related injuries" and four were critically hurt.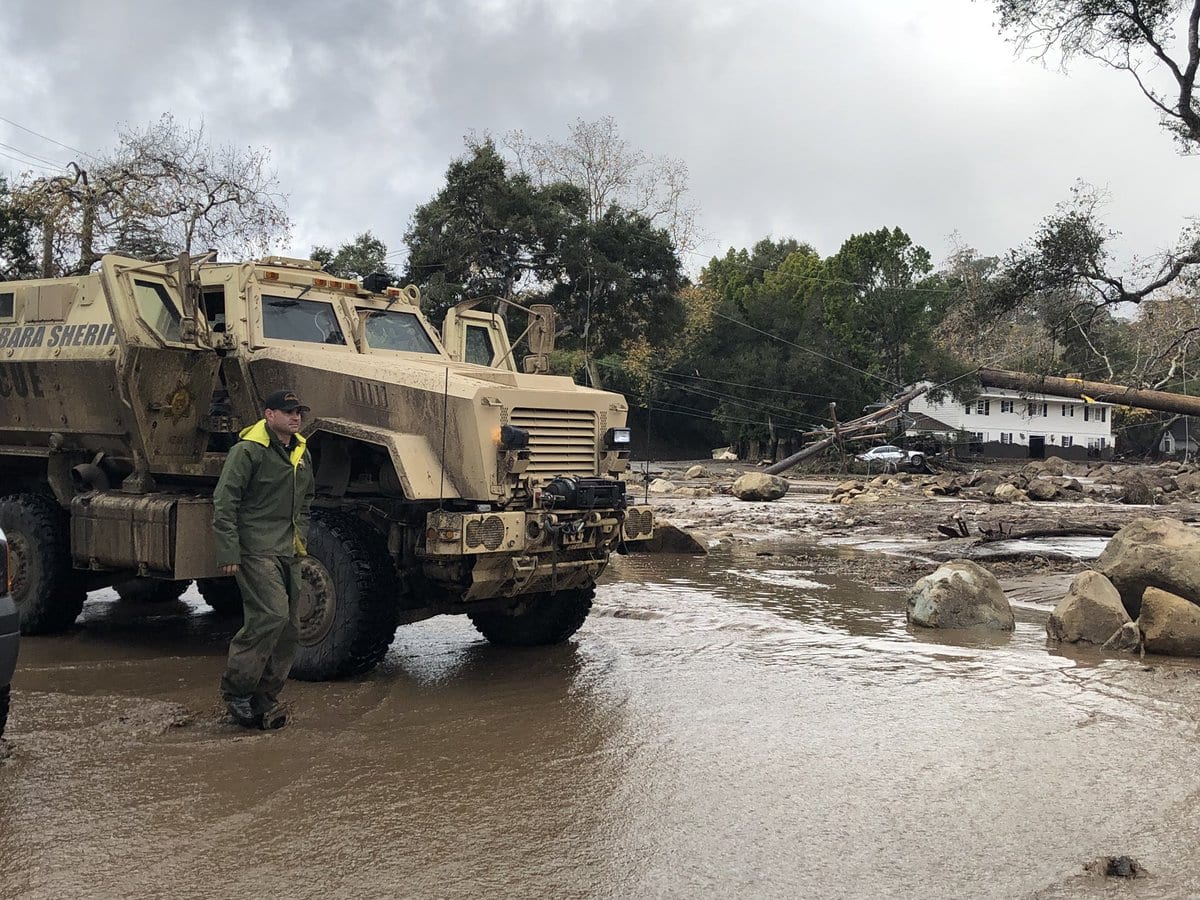 Thousands had to leave their homes, many for the second time in two months. The emergency services declared an exclusion zone, saying anyone moving around the area would be in the way of rescuers and would be subject to arrest.
The death toll is rising and expected to rise further as rescue efforts have intensified.
Watch the video of a victim being swept away in their vehicle and followed by a rescue mission.
https://twitter.com/VCAirUnit/status/950856374639980544
---
[simple-payment id="11767″]