Brexit mistakes made on all sides – Ireland's PM
Leo Varadkar – the Irish prime minister has said mistakes were made on all sides in the way Brexit was negotiated.
He said he would be "flexible and reasonable" when attempting to solve issues with the Northern Ireland protocol. He said that the treaty might have been too strict and that the EU was willing to make compromises.
Leo Varadkar became PM for the second time last month but has remained unpopular with some unionists who see him as instrumental in the creation of the protocol.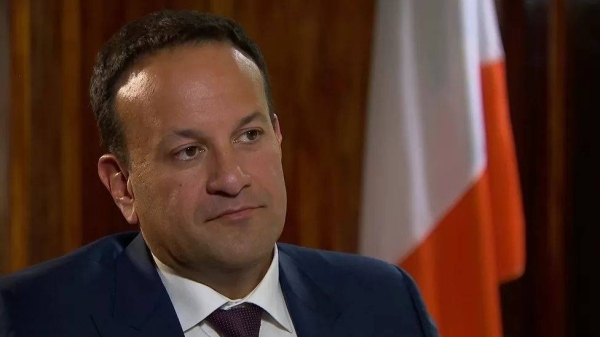 When asked about this, he said: "I'm sure we've all made mistakes in the handling of Brexit.
"There was no road map, no manual, it wasn't something that we expected would happen and we've all done our best to deal with it."
He added he was looking forward to travelling to Northern Ireland early in the new year "in an effort to find a solution."
What is the controversial Northern Ireland protocol?
The Northern Ireland protocol has been controversial since it came into force at the start of 2021.
The protocol is part of the Brexit deal that keeps Northern Ireland aligned with some European Union trade rules.
The Democrat Unionist Party (DUP) is boycotting Stormont in protest over the protocol, leading to the power-sharing in Northern Ireland being in a state of flux.
The DUP said it won't be returning to a devolved government unless there are major changes made to trading agreements. 
The UK and EU remain in negotiations to reduce the impact of the deal. 
'Flexibility and room for changes'
The Irish PM said he understood that some unionists felt the treaty "creates barriers between Britain and Northern Ireland that didn't exist before."
But he said this was also true of Brexit which was imposed without cross-community consent. 
Mr Varadkar said the protocol had worked without being fully enforced which is "why I think there's room for flexibility and room for changes."
He said this was the same position of European Commission President Ursula von der Leyen and vice-president Maros Sefcovic.