At least 59 migrants killed in shipwreck off Italy
A tragic incident occurred off southern Italy on Sunday as a boat sank in rough seas, resulting in the deaths of at least 59 migrants, including 12 children, with dozens more feared missing. The vessel was carrying people from Afghanistan, Pakistan, Somalia, and Iran and broke apart while attempting to land near Crotone.
One of the deceased was a baby, and Italian officials believe up to 30 people may still be unaccounted for. While 80 people have been found alive, the exact number of those on the boat is unknown, with estimates ranging from 200 to more than 60 people unaccounted for.
The migrants were fleeing difficult conditions, according to Italy's president. Pakistan's Prime Minister Shehbaz Sharif expressed concern over reports that more than two dozen Pakistanis were among the dead and instructed the country's diplomats to investigate the situation.
Vessel sinks amidst harsh weather
Following its collision with rocks amidst harsh weather conditions, the vessel sank, causing a massive search-and-rescue mission by land and sea.
Video footage displays wood fragments from the wreckage and parts of the hull that had been torn into pieces washing up on the shore.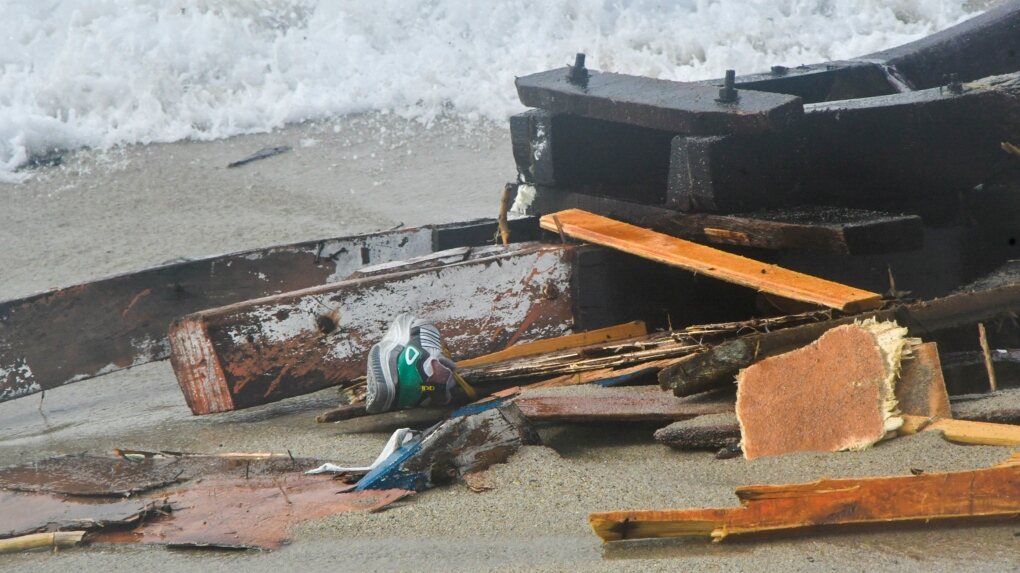 Survivors are shown wrapped up in blankets and being tended to by Red Cross personnel, with some being transported to medical facilities. "There had been landings but never a tragedy like this," declared Antonio Ceraso, the mayor of Cruto, to Rai News. One survivor was detained for migrant trafficking by customs officials.
Giorgia Meloni, the Italian Prime Minister, who was elected last year and had promised to curb the influx of migrants into Italy, expressed "deep sorrow" and placed blame on human traffickers for the fatalities. "It is inhumane to exchange the lives of men, women, and children for the price of the 'ticket' they paid in the false perspective of a safe journey," she said in a statement. "The government is committed to preventing departures, and with them, the unfolding of these tragedies, and will continue to do so." 
Ms Meloni's right-wing administration has pledged to prevent migrants from reaching Italian shores and has recently approved a strict new law imposing tougher regulations on rescues.
Rescue people at sea "whatever the cost" 
Carlo Calenda, Italy's former economy minister, emphasised the importance of rescuing people in difficulty at sea "whatever the cost", but also stated that "illegal immigration routes must be closed".
The President of the European Commission, Ursula von der Leyen, expressed her deep sadness about the incident, saying that the loss of life among innocent migrants is a tragedy. She stressed the need to "redouble our efforts" to reform EU asylum rules and address the challenges related to migration to Europe.
Pope Francis, known for his support of migrants' rights, offered prayers for the dead, missing, and survivors of the incident.
According to monitoring groups, over 20,000 people have died or disappeared at sea in the central Mediterranean since 2014.
Regina Catrambone, director of the Migrant Offshore Aid Station, which conducts search and rescue operations in the Mediterranean, urged European countries to work together to assist those in need. She called for an end to the "short-sighted view" that assigns greater responsibility to countries closer to Africa and the Middle East in addressing the issue and instead called on governments to cooperate in improving search and rescue efforts and creating safe and legal routes.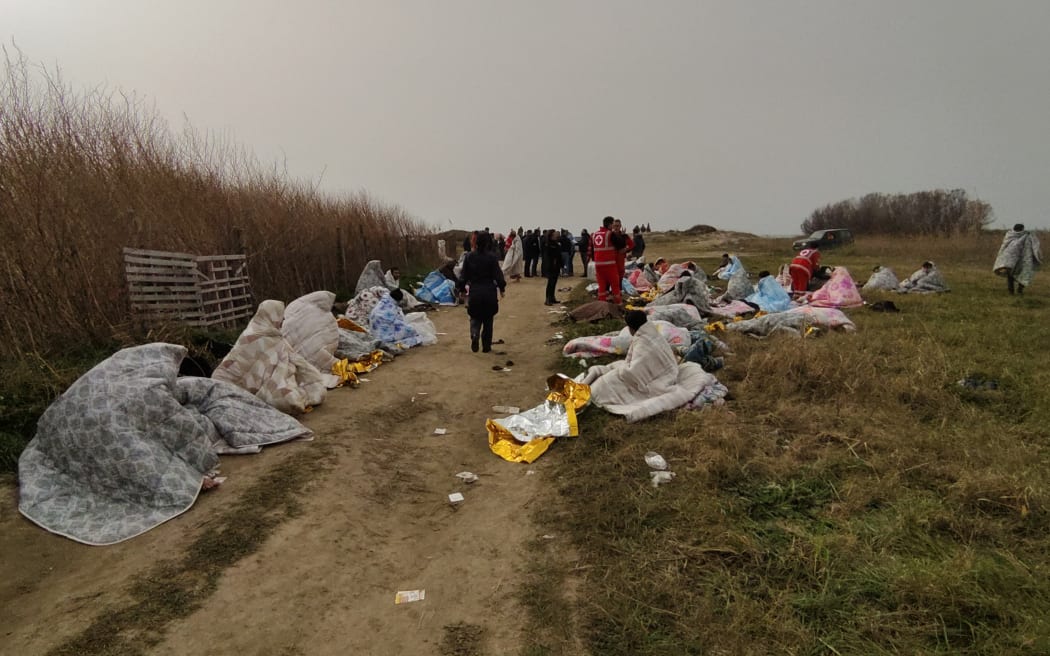 ---
Why do migrants make dangerous journeys to Europe?
Migrants may make boat journeys to Europe for various reasons, including:
Seeking asylum: Many migrants come to Europe to seek asylum from persecution or conflict in their home countries.
Better economic opportunities: Some migrants come to Europe in search of better economic opportunities, as they may face poverty or unemployment in their home countries.
Family reunification: Some migrants may make boat journeys to Europe in order to reunite with family members who have already migrated there.
Environmental or natural disasters: Migrants may also make boat journeys to escape environmental or natural disasters in their home countries, such as floods, earthquakes, or droughts.
Political instability: Migrants may also be fleeing political instability in their home countries, such as civil war, corruption, or oppressive regimes.
It is important to note that many migrants who make boat journeys to Europe face significant risks, including the danger of drowning or being exploited by smugglers. However, for some, the potential benefits of reaching Europe outweigh the risks.